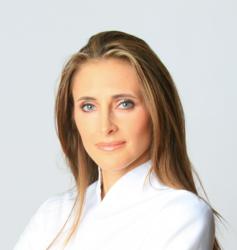 "For starters," says Dr. Barnett, "work on eliminating blackheads and whiteheads by using the right skin care products."
New York, NY (PRWEB) September 15, 2011
Learn from Barnett Dermatology co-founder and board-certified dermatologist, Dr. Channing Barnett, how to keep children's skin in great shape for that first day back and beyond. Good skin care is not just about looking good. It is about establishing the basics for feeling great from head to toe.
"For starters," she says, "work on eliminating blackheads and whiteheads by using the right skin care products. " Look for non-comedogenic acne products, which are less likely to cause blackheads (open comedones) and whiteheads (closed comedones). According to Dr. Barnett, it is always a good idea for a parent to test any new product on their own skin before using it regularly on their child. Handheld cleansing devices such as Clarisonic Sonic Skin Cleansing System are great for deep cleansing and exfoliation. Two of Dr. Barnett's favorite over-the-counter products include Clean & Clear Advantage 3 in 1 Foaming Acne Wash and Elta MD's Deep Pore Facial Cleanser.
New shoes can take a toll on a child's feet. Calluses are hardened areas of skin that have become relatively thick and tough in response to repeated pressure, friction, or other irritation. More frequent or forceful rubbing will cause blisters rather than calluses to form. Dr Barnett encourages kids to use properly fitting shoes and protective pads to minimize rubbing and pressure. Calluses may also be dissolved with keratolytic (dissolves or breaks down the outer layer of the skin) agents containing salicylic acid, filed with a callus shaver, sanded down with a pumice stone, or pared down by a professional, such as a dermatologist or podiatrist.
"Lice go back-to-school with students," reports Dr. Barnett. Head lice are transmitted mainly through close head-to-head contact, but can also be transmitted by sharing personal items such as combs, brushes, towels and hats. Dr. Barnett recommends treating lice as soon as possible so that other members of the family or close friends may avoid infestation. Remember, head lice are not related in any way to cleanliness and anyone can become infested by them. According to Dr. Barnett, lotions and shampoos containing 1% permethrin (Nix) often work well. They can be bought at the store without a prescription. If these do not work, a doctor can prescribe stronger medicine. Such medicine should be used exactly as directed.
Already feeling dry and itchy as the weather changes? "A few simple things make a big difference in hydrating the skin," says Dr. Barnett. Bathe or shower in lukewarm water, because hot water dries out the skin. Avoid using harsh soaps and stick to fragrance-free products. Dr. Barnett recommends Dove Sensitive Skin or Cetaphil Gentle Skin Cleanser. Avoid vigorous use of a washcloth, and when toweling dry, do not rub the skin. Pat dry or blot to leave some moisture on the skin. Apply a moisturizer (emollient) to the skin immediately after bathing so that it holds in the moisture from the shower. Personal favorites of Dr. Barnett's include Cetaphil, Eucerin Calming Creme, and CeraVe Moisturing Cream. For laundry, try All Free Clear, Tide Free & Gentle or Cheer Free & Gentle detergents. Avoid using fabric softeners, especially in the dryer. And remember to hydrate by drinking plenty of water. Dr. Barnett reminds us that healthy, hydrated skin also prevents rashes.
Contact for interview:
Channing Barnett, MD
Barnett Dermatology
212-734-2800
http://www.barnettdermatology.com
###