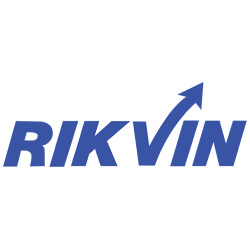 The virtuous cycle of economic activity keeps getting bigger and better thus reaping widespread economic benefits and furthering the republic's competitiveness.
(PRWEB) September 19, 2011
The city-state climbed one place up and holds the second rank in the recently released world Economic Forum's (WEF) Global Competitiveness Report (GCR). The country has consistently improved its ranking over the years; in 2009-2010 the city-state climbed up two places to reach the third spot, which it sustained in the 2010-2011 report. Through continuous enhancements it has edged out Sweden to grab the second place in the latest report. Singapore's rise is a testament for its macroeconomic stability, infrastructural prowess and resourceful and competent government.
The GCR is a yearly report published by the World Economic Forum. The 2011–2012 report covers 142 major and emerging economies. It evaluates the macroeconomic and the micro/business aspects of competitiveness of countries. The factors that are assessed are institutions, infrastructure, macroeconomic environment, health and primary education, higher education and training, goods market efficiency, labor market efficiency, financial market development, technological readiness, market size, business sophistication, and innovation.
Although the Nordic and Western European countries continue to dominate in the Geneva based WEFs report, the Asian economies demonstrated significant progress, indicating a shift in economic activity and stability of growth. Notably the USA continued its downfall from last year's 4th spot it dropped further to 5th spot this year.
In the latest report Singapore did extremely well in the some of the key factors of assessment. It was rated top for public trust of politicians and transparency in policymaking and again took the top spot for efficiency of its goods market and development of its financial market, and second for the efficiency of its labour market. The report has pointed out that Singapore has to improve on the innovation index to enhance its competitiveness further. Inflation and restrictive labour practices were highlighted as the challenges of doing business in Singapore.
Singapore, a relatively young country, has achieved prosperity and claimed top spots on several similar international rankings within a short span and has indeed raced through the first two stages of economic development and is gearing up for the innovation-driven growth. The country was open to political and economic reforms, beefed up its currency reserves, implemented fiscal discipline, strengthened its financial services industry and has ultimately built up a invincible macroeconomic environment. The macroeconomic environment is strongly supported by improved transparency, market access, incentives to both local and foreign enterprises, world class infrastructure and superior workforce and more importantly efficient systems and an unflinching drive to stay relevant to the dynamic market forces.
Singapore has recognized the need for pushing up the productivity and innovation quotient of the local enterprises. It has unrolled several incentive schemes to further innovation and productivity with the recently enhanced Productivity and Innovation Credit (PIC) being one such significant scheme. Singapore has a highly competitive tax regime and a pro-business environment that encourages enterprise growth. The lack of bureaucracy and red tape and the ease of incorporating companies or setting up subsidiaries are promoting local entrepreneurial activity as well as attracting international investors and established foreign enterprises to its shores. It not only welcomes the large foreign enterprises but through schemes such as Entrepass is equally receptive towards foreign entrepreneurs with innovative and economically viable business plans. Such comprehensive measures has sharpened the country's competitive edge and with the economic activity shifting to Asia and given the role of the country in the region and its dynamic efforts it may soon be the most competitive economy globally.
Satish Bakhda comments "Political stability, public trust and transparent and proactive policies are key considerations for investors and foreign enterprises. Singapore continues to strengthen these fundamentals, although there were heated discussions during the General Elections this year, the voters endorsed the PAP government back to power. The government while being receptive to the public and opposition remarks has not resorted to populist approach but has strongly indicated that there will not be any shift in fundamental direction of the state, while the public concerns are adequately addressed. This kind of strong reassurance shores up the confidence of investors and foreign enterprises that setup shop in Singapore. The virtuous cycle of economic activity keeps getting bigger and better thus reaping widespread economic benefits and furthering the republic's competitiveness"
About Rikvin:
Rikvin offers business solutions for both local and foreign investors and entrepreneurs. The firm's specialties includes company registration services, offshore company setup, incorporation and other related corporate services. Rikvin also provides professional services on accounting, taxation, immigration and application of Singapore work visa for foreign workers to work and relocate in Singapore.
Rikvin PTE LTD
20 Cecil Street, #14-01, Equity Plaza, Singapore 049705
Main Lines : (65) 6438 8887
Website: http://www.rikvin.com/
###