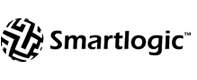 London, UK (PRWEB) September 16, 2011
This transaction confirms Smartlogic as the leading provider of enterprise grade Content Intelligence Software. Content Intelligence complements an organization's investments in Business Intelligence, Content Management and Enterprise Search solutions, providing effective, rapid and accurate control of, and access to, unstructured content – documents, presentations, web pages, PDFs and so on – with a speed, accuracy and intelligence not achievable today through existing systems that are coming under strain from soaring information volumes. Smartlogic's software endows these systems with semantic capabilities, such as taxonomy management, automatic classification and contextual navigation, so that organizations can better find, organize, process, monetize, control and govern unstructured content.
Hundreds of organizations across the globe have invested in the capabilities of Smartlogic Semaphore, enhancing effectiveness and return on investment from enterprise search platforms such as Google Search Appliance, content management systems such as MS SharePoint, Business Intelligence environments such as SAP BusinessObjects, and business workflow such as OpenText .
Semaphore delivers radically improved search results and powerful yet intuitive navigation of content that enables major commercial and productivity gains. Semaphore also delivers rich meta-data that helps information platforms provide much greater control over content as well as increased re-use and re-purposing of digital assets. This accelerates the return on investment on existing content management and search investments.
Acquiring SchemaLogic is a logical move for Smartlogic that adds more blue chip clients to its existing list of Fortune 1000 and global enterprise customers; it cements the company's expertise in Pharmaceutical and Life Sciences and enhances Smartlogic's already strong presence in Media, Financial Services, Healthcare and Research organizations.
The addition of SchemaServer to the Semaphore platform adds incremental functionality and extends solutions choice for both Smartlogic and SchemaLogic customers and prospects.
Both Smartlogic and SchemaLogic are Microsoft Gold ISV partners, and the combination will add to Semaphore's already strong SharePoint capability of automatic classification, ontology and contextual navigation support for SharePoint. Jeremy Bentley, CEO of Smartlogic explains: "Smartlogic has a reputation for providing innovative Content Intelligence solutions alongside an impeccable delivery record. We look forward to providing Grade A support to our new clients, and to broadening the appeal of Semaphore."
For more information, please contact: Hugh Filman at hugh(at)lindsellmarketing(dot)com or call +44 20 7402 0510
# # #