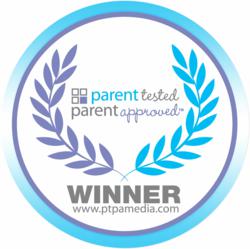 Seeing the PTPA Winner's Seal on a product package or website helps parents identify products that have been tested and recommended by other parents. It's like shopping with your best friend
Toronto, Ontario (PRWEB) September 13, 2011
Consumers looking for unique and helpful baby items will love the newest Parent Tested Parent Approved award winners. Whether it's a SwaddleDuo™, a Peek Away Nursing Pillow or a Bumbo Table Companion, you can feel confident in your purchases when choosing PTPA tested products. These, among others, have recently been awarded the coveted PTPA Seal of Approval.
PTPA Media is North America's largest parent tester community – a credible third party resource for parents with over 40,000 volunteer parent testers.
"Seeing the PTPA Winner's Seal on a product package or website helps parents identify products that have been tested and recommended by other parents. It's like shopping with your best friend," says PTPA Founder and CEO, Sharon Vinderine.
Since 2008, PTPA has evaluated thousands of products and services from leading manufacturers and emerging brands. Because independent parents evaluate these products in their own homes, PTPA winners are chosen based on merit and consumer experience – not on commercial considerations.
PTPA Media is a recognized source by the media for credible and reliable recommendations for their audiences. Recognized TV personality, PTPA Founder and CEO Sharon Vinderine has presented PTPA Award winners on over 40 morning shows including the Rachael Ray Show, Fox and Friends and Canada AM.
Here are just a few of the innovative new products to receive the PTPA Winner's Seal of Approval for their most recent 2011 campaigns:
Baby Gourmet Organic Baby Food – Great for growing taste buds this 100% organic and conveniently packaged baby food offers healthy meal variety for on-the-go babies.
Huggies Little Movers Slip-On Diapers – Proven leakage protection made especially for squirmy, wiggly babies at changing time. Easy, fast changing time you're going to love.
EmBelle Baby Bibs – Drool in style with these adorable bibs! These well-made character bibs will have your doctor or ballerina-to-be looking too cute.
Gummi Mat – The knobby texture allows young children to be able to easily pick up first foods from their trays. The non-slip mat reverses for seasoned diners.
Aleva Naturals™ Sleep Easy™ Baby Wash – Soothing and relaxing blend of lavender and chamomile oils to help baby into a restful sleep.
ErgoPouch Sleeping Bag – Babies love sleeping soundly in their sleeping bags. They help prevent entanglement in covers while preventing overheating.
For a complete list of award winners, visit the Baby Accessories section on their newly updated website.
About PTPA Media Inc.
PTPA Media provides an objective framework for appraising and promoting new products designed to enrich family living. The company's mission is to marry innovative companies with discerning consumers, to improve consumer access to quality products and services for their families and homes.
###