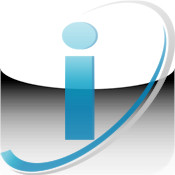 Dedicated to helping the consumer find the right lawyer from any mobile device!
Burbank, California (PRWEB) September 13, 2011
http://www.iseeklaw.com, an innovative new legal resource for tech savvy consumers, has announced a recent update of iSeekLaw for iPhone, iPad, and iPod Touch devices running on iOS 4.0 or later. Updated to improve usability, the veritable lawyer search engine delivers hundreds of law firms' profiles to users anywhere and at any time. iSeekLaw version 2.3 can either aggregate a list of random law firms or local lawyers – based on the user's location – or users can actively search out the exact type of legal assistance they need by filtering searches according to 15 different criteria. The app includes PR posting and blog integration tools to help lawyers present themselves to prospective clients effectively as well. iSeekLaw version 2.3 is currently available for download on the Apple App Store for free in the Reference category.
iSeekLaw revolutionizes the way consumers go about finding lawyers. The app is a dynamic network that organizes legal firms for users quickly, and perhaps most importantly, gives them the tools to find lawyers that match both their legal concerns as well as their expectations. Other legal resources such as Lawyers.com, Avvo.com, Findlaw.com, and others provide users with fairly stagnant lists of law practices and force them to waste valuable time finding what they want. By contrast, iSeekLaw offers users a flexible search engine that filters results through up to 15 unique criteria. These filters include everything from experience level, reputation, and legal focus, to practical knowledge important to consumers such as whether or not a given firm offers free consultations or flat rates, and more!
Realizing that to the success of iSeekLaw rested on lawyers' ability to work with the app as well its consumer friendly features, the app allows lawyers to post community-wide press releases through the search engine and link personal blogs through the app as well. Both of these features allows lawyers to create more complete and dynamic representations of themselves for consumers, ensuring that prospective customers have a fair and accurate picture of the legal representatives they contact for help through the app. With the mobile revolution, finding consumer goods has never been easier, and with iSeekLaw that ease now extends to the search for legal assistance as well.
###