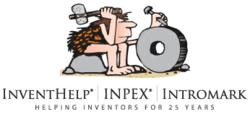 Pittsburgh, PA (PRWEB) September 14, 2011
InventHelp®, America's largest inventor service company, announces that one of its clients, an inventor from South Carolina, has designed a built-in motorcycle cover for quick and convenient protection to a motorcycle seat and finish. This invention is patented.
The "Hog Shade" invention could safeguard the seat and fuel tank from the effects of sun or rain. Easy to apply and remove, the retractable cover could display colorful artwork or personalized airbrushing artwork of a "significant other".
Hog Shade would consist of a motorcycle cover that would operate like a window shade. The unit would be stored in a cylindrical tubular housing that includes several handlebars or riser mounts. The cover would be 18 inches wide and 72 inches long. To install, an individual would attach the cylinder to the handlebar or riser via the supplied hardware. The individual would then pull the cover rearward, extend it over and behind the seat and secure it with the hook. The housing could be produced in a chromed or flat black finish. Hog Shade may be offered with a clear plastic strap for attaching the cover to the lowest part of the operator's seat. This design could make it possible to reduce the gap between the shade and the vehicle. Alternative design features could include suction cups that can be applied and removed via a small built-in vacuum lever for securing the shade behind the seat. Other variations would include a cover that could be produced in a removable design that can be stored in a saddlebag.
InventHelp® is attempting to submit the invention to companies for review. If substantial interest is expressed, the company will attempt to negotiate for a sale or royalties for the inventor. For more information, telephone Dept. 08-CBA-1154 at (800) 851-6030.
# # #