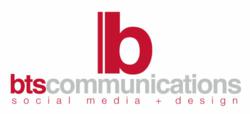 This grant is a validation for the residents of Beit T'Shuvah that they matter, that the Jewish community has not forgotten them and that it supports their passion and purpose in life
Los Angeles, CA (PRWEB) September 14, 2011
BTS Communications (BTSC) has been named the recipient of the highly competitive $250,000 Cutting Edge Grant from the Jewish Community Foundation of Los Angeles. Innovative in many ways, BTS Communications founded at the Los Angeles-based rehabilitation center Beit T'Shuvah, is the only marketing agency in the world housed within a residential drug and alcohol treatment program. "This grant is a validation for the residents of Beit T'Shuvah that they matter, that the Jewish community has not forgotten them and that it supports their passion and purpose in life," Chief Operating Officer Rabbi Mark Borovitz said. "It gives them the ability to learn, and express their creativity and their Jewishness by serving nonprofits and synagogues. We're excited and honored to be a recipient of The Foundation's Cutting Edge Grant." Marvin I. Schotland, President and CEO of the Jewish Community Foundation of Los Angeles, "The Jewish Community Foundation is keenly impressed by Beit T'Shuvah's innovative marketing agency. Nothing underscores our support more than our recent Cutting Edge Grant to help make possible this vital work."
BTSC is a social enterprise formed with a dual mission of transforming participants' lives while servicing the marketing needs of the Los Angeles community. BTSC provides an intensive, yearlong vocational training program in the creative industry, helping Beit T'Shuvah residents tap into their passion to stay sober and live productive lives. BTSC, through its mix of full-time staff and residents-in-training, provides top-notch graphic design, online advertising and social marketing services to local non-profits at competitive market prices. All profits generated by BTSC are reinvested into Beit T'Shuvah to expand the number of residents it can serve. The innovative, community-driven hybrid was selected for the grant, as it epitomizes a cutting-edge, socially-driven model that endorses and facilitates education, recovery, nonprofit values, and reentry into the workforce.
The company was merely a brave, if not audacious, idea in September 2010, when John Sullivan, Founder and Creative Director at BTSC, introduced the concept to the Los Angeles Social Ventures Partners (LASVP) at their annual Fast Pitch competition. Sullivan's three-minute presentation earned the First Place Prize of $10,000 as well as the Coaches Award of $2,500. "There are no words to articulate how humbling it is for BTS Communications to gain the recognition of the Jewish Community Foundation," says Sullivan. "This feels like the next big step toward our vision for the company's future. My goal is to continue fostering a business in which our services exceed the expectations of our clients, and to assist each intern as they take on the training program with as much enthusiasm as they do their recovery." The financial, strategic, and qualified support of the Jewish Community Foundation enables Beit T'Shuvah residents to continue on their path toward sobriety and employability, simultaneously meeting the marketing needs of underserved businesses and nonprofits in the Los Angeles area.
[John Sullivan Wins the Fast Pitch]
http://www.youtube.com/watch?v=cSYz9Eu3BJk
About Beit T'Shuvah:
Beit T'Shuvah is a unique treatment facility with a vision bold enough to embrace this project. A Jewish-based rehab, Beit T'Shuvah's mission is to provide emotional and spiritual healing to individuals and families afflicted with addictive and behavioral disorders. It is the only addiction treatment program in the United States that integrates Jewish traditions and spirituality, the 12-step program, and traditional psychotherapy. Beit T'Shuvah's founder and CEO, Harriet Rossetto, is especially proud, due to her long-standing admiration of The Foundation. Rossetto states, "Upon hearing the news that BTSC was chosen for the Jewish Community Foundation grant, I had a sense of overwhelming gratitude. Beit T'Shuvah started as a tiny recovery home for ten men. Now 25 years later, one of the most respected Jewish foundations in the world has recognized the hard work and capabilities of not just the organization, but also its very lifeblood, the residents." For more information please visit http://www.beittshuvah.org.
About The Jewish Community Foundation:
Established in 1954, the Jewish Community Foundation of Los Angeles is the largest manager of charitable assets and the leader in planned giving solutions for Greater Los Angeles Jewish philanthropists. The Foundation currently manages assets of $731 million and ranks among the 11 largest Los Angeles Foundations. In 2010, The Foundation and its more then 1,000 donors distributed $52 million in grants to hundreds of nonprofit organizations with programs that span the range of philanthropic giving. For more information please visit http://www.jewishfoundationla.org.
###