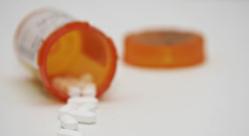 The dentist then says they weren't required to give the antibiotic, because the rules didn't say they had to give it, they only said it was 'recommended.
(PRWEB) September 13, 2011
Many medical malpractice lawsuits could be prevented if the rules governing the administration of antibiotics were revised -- and toughened -- says Miami personal injury lawyer Francisco Viñas. Current guidelines from the American Dental Association (ADA) only "recommend" giving antibiotics -- a procedure known as antibiotic prophylaxis -- to patients at risk of developing dangerous infections as a result of dental procedures. The result, says the veteran trial lawyer, is that many dentists decline, or simply forget, to prescribe the antibiotics, and completely preventable infections -- and often great harm -- are suffered by patients.
"Personal injury attorneys are seeing too many patients -- typically individuals with heart conditions or artificial joints -- who never received antibiotics and developed serious, sometimes life-threatening infections from bacteria in the mouth that enters the bloodstream during dental work," says Viñas, who has represented multiple plaintiffs in these types of dental malpractice lawsuits. "The dentist then says they weren't required to give the antibiotic, because the rules didn't say they had to give it, they only said it was 'recommended.' This gives the dentist an out, even when the failure to give antibiotics wasn't the result of careful deliberation but simply a mistake."
The ADA guidelines -- available in versions for both dentists and patients at http://www.ada.org/2157.aspx -- do make clear which groups of dental patients are at risk for these infections, which can develop in the heart or at the site of an artificial joint. These include individuals with artificial heart valves, certain congenital heart conditions, and a history of infective endocarditis, an infection that strikes the inside of the lining of the heart or the heart valves.
But the current guidelines, says Viñas, are just that: guidelines. "Even in cases where it is written all over a patient's chart that they are at risk and should get antibiotics, the dentist can fail to do so and say they didn't do anything wrong," says the Miami injury lawyer, one of whose clients required open-heart surgery after developing a post-dental infection after not being prescribed antibiotics.
The solution Viñas urges: Simply require antibiotics for at-risk patients.
"These are serious infections with serious consequences," says Viñas, who has spent more than 20 years representing victims of medical and dental malpractice, defective products, and other acts of negligence. "Yes, over-prescribing antibiotics is something we need to avoid, but here we are talking about a select set of patients for whom clear and serious harm can occur. If they get this bacteria in their bloodstream, everyone knows they're going to have a problem. Let's play it safe and prescribe the antibiotics for them -- always."
About The Law Offices of Francisco J. Viñas P.A.
One of Miami's most experienced personal injury lawyers, Francisco Viñas has been protecting -- and vindicating -- the rights of needlessly injured clients for more than 20 years. In that time, he has developed a reputation for vigorous, innovative representation and advocacy, in areas including medical malpractice, negligent security, products liability, and automobile, aviation, boating, motorcycle, and trucking accidents. He serves as both senior partner at The Law Offices of Francisco J. Viñas P.A., and as Of Counsel at the highly respected Miami trial firm of Rossman, Baumberger, Reboso, Spier & Connolly P.A. In both roles, Francisco Vinas's goal -- indeed, his mission -- is to obtain the accountability and recovery injured clients deserve.
CONTACT
Francisco J Viñas
The Law Offices of Francisco J. Vinas P.A.
305-704-3040
###