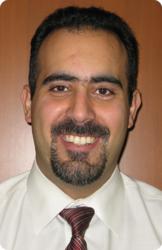 ePlan Manager™ Plus eliminates much of the stress and time required to effectively administer and implement my building fire and life safety program. I would highly recommend WPS and their services.
(PRWEB) September 15, 2011
WPS Disaster Management Solutions is proud to announce the launch of a full-service option for their exclusive Fire Safety Plan management software program, ePlan Manager™. ePlan Manager™ was designed and developed specifically to combat the challenges facing facility and property management personnel when it comes to implementing and maintaining building Fire Safety & Multi-Hazard Emergency Action Plans.
ePlan Manager™ can reduce considerable time, costs, liability and, most importantly, enhances life safety of all building occupants. Using ePlan Manager™ helps reduce time spent on building management tasks, such as maintaining personnel (i.e. Floor Wardens, Persons Requiring Assistance) and many other seemingly never-ending tasks. The software allows one to transfer responsibilities to staff, tenants and managers, empowering them to become more involved in the building's emergency plans. ePlan Manager's™ main focus is making Fire Code compliance easily attainable, which in turn increases a building's life safety and reduces risk, exposure and liability for the building owner and property manager.
WPS has taken their proprietary Fire Safety Plan management software one step further with their new service, ePlan Manager™ Plus wherein they will manage your emergency plans for you. In essence, you will have your own personal assistant at WPS helping to implement your building's Fire Safety and Multi-Hazard Plans on your behalf. They will administer your plans, from maintaining your contact lists, to ensuring mandatory emergency personnel training is scheduled, as well as send out email notifications to all emergency personnel and more.
About WPS Disaster Management Solutions
Since 1980, WPS Disaster Management Solutions has been helping corporations, building owners and property/facility management companies develop, implement and maintain Fire Safety and Multi-Hazard planning programs across North America. Their plans are developed to meet some of the highest disaster and emergency planning standards set-out in the National Fire Protection Association Code and are based on the Incident Command System (ICS) - a planning standard that has been widely adopted by many emergency planning agencies throughout North America.
For more information regarding WPS Disaster Management Solutions and their new Fire Safety Plan management service please contact Doug Araki at 1.800.545.9028 or email sales(at)wps-plan(dot)com.
###