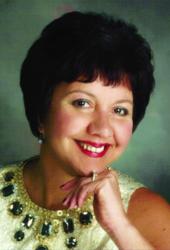 The thing with having money--and not all of it honestly come by--is that you have to find places to put it.
Louie Morelli / Cayman Islands
Detroit, MI (PRWEB) September 13, 2011
Titles of Patricia Bellomo's latest blogs include: Working Girls, Cayman Islands, Hurricane Hysteria, and Meeting at the Ritz-Carlton. Although all blogs are written by the crime thriller author, it's not Patricia Bellomo's voice one reads. Rather, it's the voice of her main character, Louie Morelli. On occasion, a secondary blogger named Vito will write an amusing anecdote with a reflective note, particularly in blogs titled Recession Blues, The New Mob, and Murderers Go Free, Bookies Go to Jail.
Louie's blogs portray a life that is glamorous, frequently illicit, and always exciting. "It helps that Louie is a fictitious character," says the crime novelist. "He gets away with things the rest of us couldn't."
While Louie Morelli is supposed to be legitimate, things do happen, even in one to three paragraph entertainment blogs. For example, in "My son hired a hooker," Louie's eldest gets taken by a Craigslist escort and Louie has to send his muscle, Victor, to straighten out the scammers. In "Legal Trouble in Lake City", it's Louie's youngest son, Michael, who gets arrested for doing something stupid, and Louie calls a man in Tallahassee to make the problem go away.
Inferences to a former life of crime pop up. In "Cayman Islands", Louie goes to the Caribbean island to do a little banking, and discusses the difficulty of having to hide money, some of it made when he was in the "diamond trade". Taken from the pages of Patricia Bellomo's latest thriller, Louie Morelli's Daughter, family drama is a frequent theme, highlighting tension between Louie and his son-in-law, as well as the interesting relationship Louie has with his wife.
Louie's a player, which creates marital conflict, and provides entertainment for Patricia Bellomo's readers. He frequently entertains women on his eighty-foot Hatteras, the Stella di Mare, which also happens to be the title of Ms. Bellomo's first book. Blogs referencing Louie's yacht include, "Party on the Stella di Mare," and "Bimbo in the Buff."
Patricia Bellomo's novels and blogs are primarily South Florida based, and there are visits to glamorous restaurants in Delray Beach and Boca Raton. Fort Lauderdale and Miami hotspots also provide exciting venues.
Patricia Bellomo lives in the Detroit area and escapes Michigan winters by visiting Delray Beach. She is the author of the crime thrillers, Stella di Mare and Louie Morelli's Daughter.
The author's books are on sale at Amazon.com, all on-line retailers and major booksellers, and can be purchased through Patricia Bellomo's website along with several short-stories. Kindle and ebook versions are also available.
###