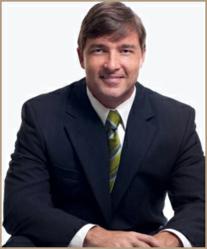 "To more efficiently serve our clients, we moved into a larger office in a more centralized location."
Boulder, Colorado (PRWEB) September 13, 2011
The Burnham Law Firm recently moved to a more convenient location in Colorado to provide clients with the fresh financial start they need. As a Boulder bankruptcy lawyer, Todd Burnham has helped several individuals in the Boulder, Colorado area to obtain debt relief. The firm has recently moved locations due to growth from being responsive and attentive.
According to Todd Burnham, "to more efficiently serve our clients, we moved into a larger office in a more centralized location." The Burnham Law Firm has experienced an increase in clientele lately.
When asked what this growth can be attributed to, Mr. Burnham responded, "I believe it's the quality of work we perform and our highly competitive rates." With the current economic situation, low rates and quality work are essential. His quality work can be attributed to three main principles:

Be easily accessible
Provide individualized attention for every client
Make sure people are comfortable throughout the process.
The responsiveness and attentiveness has helped to grow Burnham Law Offices. Being a Boulder, Colorado bankruptcy attorney has allowed Mr. Burnham to work with many Chapter 7 and Chapter 13 cases. Often people are unsure which type of bankruptcy to file. Mr. Burnham provides a free consultation to help people in Colorado understand what option is best for them.
Mr. Burnham's clients see the benefits of his service. One of his clients said he made "a very frightening experience extremely comfortable and painless." With the new office location, Mr. Burnham will provide more clients with a comfortable and painless fresh start in Boulder.
Todd Burnham opened his Boulder Bankruptcy office in Erie, Colorado in 2009. He is admitted to practice law in Colorado State Courts and the United States District Court for the District of Colorado.
###