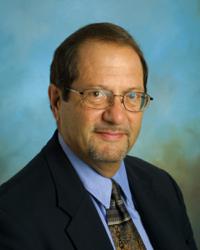 "...We've found that casses can be jeopardized by missing or incomplete information."
Houston, TX (PRWEB) September 13, 2011
Bob Swint, CEO of ATA Associates is scheduled to present, "Back to the Basics" a primer for trucking accident reconstruction at the National Interstate Trucking Summit in St. Louis, MO.
According to Swint, "The economy has caused many companies to cut costs when it comes to initial trucking accident investigations. While this does save money in the short term, we've found that cases can be jeopardized by missing or incomplete information."
ATA advocates that, at a minimum, trucking companies protect themselves through the following activities:

Quick Response- an immediate effort to gather and record important evidence that might be lost with the passage of time. Tire marks, gouge marks, debris patterns, fluid marks are among the vital information to be documented.
Site Investigation- a thorough documentation of the accident scene. Site surveys, traffic signal timing, coefficient of friction measurements and line of site are all important information vital to building a strong case.
Vehicle Inspection- a physical inspection of the involved vehicles. Documentation of key damage areas, scratch patterns, paint transfers, tire measurements, brake inspections and ECM downloads of the vehicles preserve clues to accident causation.
As professional engineers, ATA's staff work both plaintiff and defense cases in the pursuit of the best answers science can provide.
For a copy of Swint's complete presentation, contact swintr(at)ataassociates(dot)com.
About ATA Associates, Inc.
ATA Associates is a leading provider of forensic engineering, accident reconstruction, product failure analysis and technical consulting services. ATA does it all with a level of expertise and integrity unparalleled in our field. In fact, ATA Associates has provided expert witness services to defense and plaintiff attorneys for over 30 years earning a level of credibility unsurpassed in the industry.
###