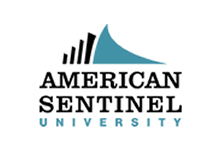 Education provides the additional skills and knowledge to be able to critically appraise research findings. It ensures that nurses have a strong foundation to understand the processes involved in evidence-based nursing.
Aurora, CO (PRWEB) September 13, 2011
Nursing has a strong tradition of focusing on the best ways to provide excellent patient care, yet one of the greatest challenges facing nurses today is incorporating evidence-based research into an organization's policies and procedures to improve patient outcomes.
"Much of nursing lags incorporating evidence-based practice (EBP) because many nurses lack the time and the knowledge of how to obtain EBP research, and often they lack education on how to fully understand research articles," says Joy Green Hadden, DNP, RN, FNP-BC, assistant dean, nursing at American Sentinel University.
EBP is the integration of best research evidence with clinical expertise and patient values. EBP involves identifying solidly researched findings and implementing them in daily practices in order to increase the quality of patient care and deliver the most cost-effective nursing care possible.
Green-Hadden says that nurse managers must address these areas so that nurses become comfortable with evidence and support the usage of EBP in both clinical and non-clinical issues. She notes that EBP plays a major role in achieving Magnet Recognition Program® status, the recognition awarded by the American Nurses Credentialing Center (ANCC) that recognizes health care organizations for quality patient care, nursing excellence and innovations in professional nursing practice.
A 2005 study that assessed the readiness of nurses for evidence-based practice found that most nurses relied on what they'd learned in nursing school, and rarely used reference materials to check for more timely or accurate information. Specifically, the study (Pravikoff, Tanner, & Pierce, 2005) stated that:

61 percent of nurses reported needing clinical information once a week or more.
67 percent reported they always or frequently found the information they needed by consulting a colleague.
58 percent reported not using journals or other research sources to find the information they needed.
82 percent said they had never used a hospital library.
Green-Hadden says that education is key to applying EBP. "Education provides the additional skills and knowledge to be able to critically appraise research findings. It ensures that nurses have a strong foundation to understand the processes involved in evidence-based nursing," says Hadden.
Nursing's Role in Evidence-Based Practice
As nurses go about their daily duties, numerous opportunities exist for them to question the validity of current nursing practices in their hospital and to use evidence to make the care they provide more effective.
Chris Kowal, MSN, RN, a full-time staff nurse at Saint Joseph's Hospital Health Center in Syracuse, New York and an American Sentinel DNP student, realized that the tool being used to assess pain in ICU patients was outdated – so he combed through literature to identify a more suitable tool and then successfully implemented it. Read more about Chris Kowal's notable application of EBP here.
According to Green-Hadden, it is important for nurses to continually ask the question, 'What is the evidence that this intervention is the best possible practice?' And when clinical questions come up, nurses must know where to find the answers.
How to Develop Evidence-Based Practice
In order to help develop evidence-based practices, nurses must understand the concept of research and know how to find and evaluate existing research studies. These skills are taught in modern nursing school curriculums. Nurses who work at hospitals preparing for Magnet status will most likely be asked to complete an RN to BSN program, if they don't already have at least a bachelor's degree, and most nurse managers may be asked to complete a master's program.
The steps in developing evidence-based nursing guidelines include:
Formulating the need for information into a question that can be linked to an existing practice, intervention, or outcome.
Finding the best evidence out there and assess its validity.
Designing a change in practice and a method for evaluating its effectiveness.
Implementing and evaluating the practice change; decide whether it should be accepted, rejected, or modified.
Nurses who are not quite ready to perform their own research or suggest a practice change should still be aware of evidence-based nursing guidelines that already exist. Numerous groups have developed best practices for such nursing interventions as preventing falls and pressure ulcers, managing blood glucose levels, etc.
Learn More About Evidence-based Practice and Its Role in Magnet Status
Nurses who work at a facility applying for Magnet status can't afford to miss American Sentinel's new 4-part blog series focusing on how they can prepare themselves for Magnet status, available at http://www.americansentinel.edu/blog/2011/08/17/what-are-the-forces-of-magnetism-and-why-should-you-care-about-them/. The blog series covers such important topics as:
What are the Forces of Magnetism and Why Should You Care About Them?
You Have a Voice in Patient Care — Why You Need to Use It!
Evidence-Based Nursing Practice: What's In It for You?
Preparing for Magnet Status: Finding a BSN Program
Learn more about American Sentinel's CCNE-accredited online RN to BSN program at http://www.americansentinel.edu/health-care/rn-to-b-s-nursing or call 866.922.5690.
The Link Between EBP and Magnet
According to the ANCC, evidence-based practice is the internationally acclaimed gold standard for delivering the highest quality care. An essential component of the Forces of Magnetism, EBP characterizes nursing excellence in Magnet organizations. Transforming the nursing work environment to promote and support EBP is an essential process for hospitals embarking on the Magnet journey.
"No matter where you are in your educational journey, you need to continue your education in programs that grant baccalaureate, master's, and doctoral degrees," says Eddie Beard, a Magnet appraiser and senior vice president and SNO of Catawba Valley Medical Center, who is also an American Sentinel DNP Executive Leadership student. Beard will be a guest speaker with Dr. Catherine Garner, dean, health sciences and nursing, during the university's next online nursing chat, "How to Prepare Yourself for Magnet Status," http://www.nursetogether.com/home/events/vw/3/itemid/344/d/20110913.aspx on NurseTogether.com, Tues., Sept. 13, 2011, at 1 p.m. Eastern.
About American Sentinel University
American Sentinel University delivers the competitive advantages of accredited online degree programs in nursing, informatics, an MBA in health care, and a DNP in executive leadership. Its online bachelor's and master's nursing degree programs are accredited by the Commission for the Collegiate Nursing Education (CCNE). The university is accredited by the Distance Education and Training Council (DETC). The Accrediting Commission of DETC is listed by the U.S. Department of Education as a nationally recognized accrediting agency and is a recognized member of the Council for Higher Education Accreditation.
###