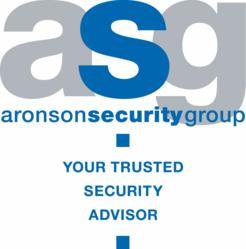 With our clients and our partners we are redefining the value of security to the business.
Seattle, WA (PRWEB) September 14, 2011
Aronson Security Group (ASG) announced today the formation of a Strategic Development Group (SDG) to lead the acceleration of its client's security value to their organization while at the same time extending ASG's global services.
Nigel Waterton, Director of ASG's Strategic Alliance and Business Development Programs has been named as the new Vice President of the Strategic Development Group and will sit on the company's Executive Management Team (EMT) reporting to CEO Phil Aronson. He will also continue to lead ASG's Alliance and Business Development efforts both regionally and globally.
"Nigel has proven to be highly attuned to the current and future needs of executives in our markets", said Aronson. "He is already guiding our Strategic Alliance Program and has been intimately involved with our national and global client strategies. We felt the need to formalize the merging of our client's global focus with our own and Nigel emerged as the clear choice to lead that effort."
"ASG is one of the most exciting places to be in security right now", said Waterton. "With our clients and our partners we are redefining the value of security to the business. We have also created cutting edge approaches to security technology architecture and process optimization that will help transform security cost centers toward security innovation centers."
About ASG:
Aronson Security Group (ASG) is the premier independent integrator of enterprise security solutions and services. Building on a strong reputation for security consulting, engineering and service for over 45 years, ASG provides engineering excellence, world-class service, and security expertise to premier regional, national and global organizations.
###