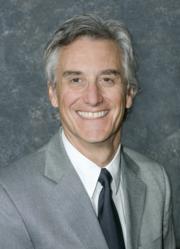 Studies have demonstrated that well aligned teeth contribute to good dental and physical health. Also, Orthodontic treatment can boost a person's self-image as teeth, lips, and jaws move into position and improve appearance
Hamden, Connecticut (PRWEB) September 13, 2011
Orthodontist Dr. Mark J. Schpero, DDS, of Hamden CT is proud to announce the launch of a new patient-focused website. The practice recently launched the website created by dental website design leader ProSites, Inc. The website includes many interactive features like testimonials, before and after pictures, and dental links that can help patients make better informed decisions about their oral health. The website also utilizes extensive search engine optimization techniques to reach patients and local consumers who are searching for relevant information about orthodontic related services including the different types of braces available for your teeth.
"Whether you desire clear Invisalign, stainless steel, or ceramic braces you will find answers to common questions regarding the various types of braces," says Dr. Schpero.
Current and prospective patients now have access to information about procedures and other informative content when they visit the new website. A certified CT Invisalign dentist, Dr. Schpero also provides his community with the following:
Traditional Braces
Ceramic Braces
Teen Orthodontics
Dr. Schpero is also utilizing his website to educate the public on the importance of oral health. The website includes a page featuring frequently asked questions and answers related to oral hygiene.
"Studies have demonstrated that well aligned teeth contribute to good dental and physical health. Also, Orthodontic treatment can boost a person's self-image as teeth, lips, and jaws move into position and improve appearance," says Dr. Schpero
About the Doctor:
Dr. Mark Schpero received his Dental degree at Howard University College of Dentistry where he was a Dean's Scholars and member of OKU National Dental Honor Society and graduated with honors. Since 1983 Dr. Schpero has been on the attending staff of the Yale New Haven Hospital General Dental Residency program and in 1986 became a clinical professor in the department of Surgery of the Yale Medical School. He now serves as section chief of orthodontics at the new pediatric dental residency at Yale New Haven Hospital. Dr. Schpero has been recognized as a "best orthodontist" in Connecticut Magazine. For more information about Dr. Mark J. Schpero Orthodontics, visit the practice website at mjsorthodontics.com.
###