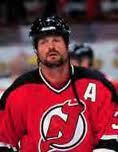 Berkeley Heights, NJ (PRWEB) September 15, 2011
Bravo TV Top Chef, Spike Mendelsohn, Olympic speed skater Joey Cheek and three-time Stanley Cup champion "Mr. Devil" Ken Daneyko, headline Summit Medical Group's Live Well Sports and Health Festival, Sunday, October 2, 12 p.m. to 4 p.m., 1 Diamond Hill Road, rain or shine.
This free sports and healthy living festival is open to the public and features indoor and outdoor activities for the whole family, including:

U.S. Olympic Fencing team members
U.S. Olympic Rowing team members
Double Dutch Team
Makoto FitnessTraining
Rock Climbing Wall
Baseball and Softball
Lacrosse
Hockey
Table Tennis
Foosball
Hay Maze
Face Painting, Caricaturist
Music and Refreshments
A high honors graduate of the Culinary Institute of America, Spike Mendelsohn has worked in such culinary legends as Bouchon in California, and Le Cirque and Mai House in New York City. He is currently in the kitchen in his new Washington, D.C. restaurant, Good Stuff Eatery, and is frequently visited by the First Family. A former contest on Bravo's Top Chef Chicago, Mendelsohn is the host on the pilot show "The Original Recipe" where he travels the world discovering the origins of different foods. He participates in cooking demonstrations and speaking venues, and can be seen on the Top Chef Tour Bus and Food Network's Food 2 (http://www.food2.com) with a show "By The Book, Off The Hook."
Ken Daneyko was drafted by New Jersey in 1982 draft, the same year the team moved east from Colorado, and earned a full-time roster spot with the Devils in 1985. Nicknamed "Mr. Devil," Daneyko spent his entire career in New Jersey where he won three Stanley Cups. He holds several franchise and team records. In 1986, Daneyko received the Unsung Hero Award from The Devils and in 1989, the Good Guy Award. In 2000, Daneyko was honored with the Bill Masterton Trophy for perseverance, sportsmanship, and dedication to hockey as selected by the Professional Hockey Writers Association. The Devils paid tribute to Daneyko in 2006 when they retired his #3 jersey, making him only the second player in the team's history to be awarded the distinction. He continues to serve as an alumni representative for the team. Ken Daneyko joined MSG Networks in 2006 and currently serves as a hockey analyst for the New Jersey Devils on MSG Plus. He can also be seen on MSG's comprehensive weekly hockey show "Hockey Night Live."
Joey Cheek began speed skating in 1995. Cheek competed at the 1997 and 1998 World Junior Championships in speed skating, and his first senior international appearance was at the 2000 World Sprint Championships. In 2002, Cheek was seventh at the World Sprint Championships, but three weeks later surprised by winning the bronze medal in the 1,000 at Salt Lake City. In 2006, Cheek won the World Sprint Championships, followed a few weeks later by his gold medal in the Olympic 500 and silver in the Olympic 1,000. Cheek's accomplishments off the ice may be more impressive. After the Torino gold medal, Cheek donated his $25,000 award to the humanitarian group "Right to Play", which had been founded by former Norwegian speed skating legend Johann Olay Koss. He also donated his $15,000 from his silver medal to the same group. Cheek has founded Team Darfur, an international group of athletes committed to raising awareness about the crisis in Darfur in Sudan.
Also participating in the event:

Cheshire Soccer
Extra Edge Academy
Frozen Ropes
Hoop Heaven
New Jersey Table Tennis Club
The Conscious Plate
Whole Foods Market of Millburn-Union
ABOUT SUMMIT MEDICAL GROUP
Summit Medical Group (SMG) is the largest privately held multispecialty medical practice in New Jersey. SMG has pioneered information technology advances in health care with its early adoption of electronic health records and e-prescribing. With more than 200 highly qualified providers, it is one of the most unique health care models in the state. SMG has an award-winning customer service program and NJBiz magazine has named it one of New Jersey's "Fifty Fastest Growing Companies". SMG treats more than 55,000 patients per month at its main campus in Berkeley Heights as well as its satellites in Berkeley Heights, Morristown, Millburn, Shorts Hills, Summit, Warren, and Westfield. As one of the East Coast's premier multispecialty groups, SMG has provided exceptional primary and specialty care since 1929. For more information, please visit http://www.summitmedicalgroup.com
###