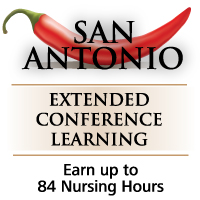 Professional development is one of the most important investments we can make in our case management careers.
Little Rock, AR (PRWEB) September 13, 2011
Not all case management professionals are able to attend the Case Management Society of America's Annual Conference & Expo. And not all who attended the weeklong event can enroll in every session offered. Therefore, CMSA is offering an online Extended Learning Conference to allow case management professionals additional extended learning opportunities.
As the leading membership association dedicated to the support and professional development of health care case managers, CMSA designs its Annual Conference & Expo to be the premiere educational event in the case management industry.
"Professional development is one of the most important investments we can make in our case management careers," said CMSA President, Mary Beth Newman, MSN, RN-BC, CMAC, CCP, CCM. "However, pursuing relevant continuing-education opportunities can be a challenge when both time and money are such valuable resources. CMSA's Extended Learning Conference provides a customized, cost-effective, and convenient online opportunity to experience the many thought-provoking and cutting-edge educational sessions presented at CMSA's Annual Conference."
The Extended Learning Conference allows attendees to choose the number of courses they wish to complete by offering Conference Session Packages for purchase. The "Full Conference" package contains all 47 sessions presented at the conference. Other packages utilize set a number of "tickets," allowing students to choose the sessions they want.
Many of the educational sessions from the 21st Annual Conference were recorded along with their corresponding slide presentations. So, students can "attend" any or all of those sessions based on the package of their choice.
The Extended Conference is open to members and non-members and offers the following:
CERTIFICATION - Up to 84.0 Nursing and 70.5 CCM Continuing Education hours towards certification can be earned.
KNOWLEDGE - The latest best practices and state-of-the-art case management-related topics are presented.
VALUE - A variety of economical packages offering continuing education is available. 2011 Conference Attendees receive a 50 percent discount off the full non-member, non-attendee rate for each package, and CMSA Members receive an automatic additional 15 percent discount off each package option.
CONVENIENCE - Sessions are accessible by computer, so attendees can learn at their own pace at times most convenient to them.
Registration for the CMSA Extended Learning Conference will end December 15, 2011, and all courses must be completed by December 31, 2011, regardless of registration date.
For more information on the sessions offered, package pricing, and other extended learning information, go to http://www.cmsa.org/ExtendedConference.
Among the 47 sessions available on the Extended Learning site are the following:

A Coach Approach to Case Management
Integrated Care Management for Improved Outcomes in Work Comp Care Management
Substance Abuse and Traumatic Brain Injury (TBI): Evidence-Based Treatment
Transformation to Accreditation: Road to Patient-Centered Medical Home
For more information on CMSA, visit http://www.cmsa.org/, join our Facebook group at http://www.cmsa.org/Facebook, or follow us on Twitter at @CMSANational.
About the Case Management Society of America (CMSA)
Established in 1990, the Case Management Society of America is an international non-profit 501(c)(6) multi-disciplinary professional association dedicated to the support and advancement of the case management profession through educational forums, networking opportunities, legislative advocacy, and establishing standards to advance the profession. It is based in Little Rock, Ark., and serves more than 20,000 members/subscribers and over 70 affiliate and pending chapters. Since its inception, CMSA has been at the forefront of setting professional standards for the industry, which allows for the highest level of efficiency and integrity, as well as developing national and local leaders who are recognized for their practice and professional excellence.
# # #