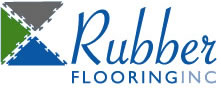 At the end of the day, the most important people to us here at IncStores.com and our subsidiary sites are our customer's.
Chandler, AZ (PRWEB) September 14, 2011
IncStores.com announces a total redesign for their largest selling flooring site, RubberFlooringInc.com. The new and improved website will continue to offer the same great floor covering products and will be easier to navigate while also being more visually appealing,
"We feel this change was needed in order to continue to drive business growth and to provide our customers with a better overall shopping experience," states IncStores.com CMO Anthony Schmidt. "We actually just did a complete overhaul on the site back in February of this year and while we felt it was a good design, we always believed we should be better." Mr. Schmidt further states, "At the end of the day, the most important people to us here at IncStores.com and our subsidiary sites are our customer's. We strive to not only have a great customer service experience when our customers call us, but to also provide a great shopping experience for our customers when they choose to place their orders online without any assistance. "
IncStores.com CTO Chuck Chan adds, "After our last site redesign, we quickly realized that it was hard for our customer's to know where to go on the site to find the products they were looking for. In order to fix that issue we added in a better top navigation system and included more pictures to help our customers find what they are looking for."
The entire team at IncStores.com is excited about the change and is looking forward to working with the new RubberFlooringInc.com design. "We used to link to so many different places off of the home page that the entire page appeared too busy and almost unorganized," states IncStores.com Sales Rep Kanar Shareef. "I personally remember links pointing to soft flooring, foam flooring, gym flooring, rubber flooring, exercise mats, aerobics flooring, and weight room mats. To me, all of those things sound basically the same so I think that was confusing at times for our customer's. Now the new home page is more visually appealing and better organized. We are anticipating that we will receive fewer phone calls since the site is easier to navigate now. We also feel like it will be easier to work with customers on the phone and in chat sessions since it should allow for us to talk the customers through the site while we are showing them our many differing floor and mat options."
"It seems like it was just yesterday that we rolled out a completely new site design and here we are doing it again," concludes IncStores.com COO Kurt Leitinger. "We are really proud of our entire team for stepping up to the plate and constantly improving the overall shopping experience for our valuable customer's. I can't wait to watch the site analytics and see how our customer's react to the new site since we really believe they will like and appreciate the new design. And if not, well I'm sure we will continue to strive to improve the site to help provide our customers the best shopping experience possible."
About IncStores.com, Owner of RubberFlooringInc.com
Headquartered in Chandler, AZ, IncStores.com owns the leading online destination for residential and commercial specialty flooring options including RubberFlooringInc.com, Garage FlooringInc.com, and FoamTiles.com. RubberFlooringInc.com focuses on providing the lowest cost and best selection of rubber gym flooring, interlocking foam mats, and garage floor coverings to its valued customer base. All of IncStores.com web shops offer guaranteed low pricing, a top notch and knowledgeable sales and service staff, and the widest selection available online. For more information, please visit http://www.rubberflooringinc.com.
###