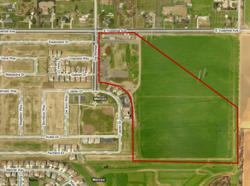 We believe that there are buyers out there, but they will only step forward if they believe there is a good deal. And we have some great deals.
Newport Beach, CA (PRWEB) September 14, 2011
Now is the time when many banks focus on their REO inventory and upcoming year-end reporting to employ a marketing and sales campaign that will generate buyer interest and quickly sell their real estate assets. Leading real estate auction website, the Freedom Realty Exchange, delivers the velocity of sale that banks are searching for, along with convenience and security for buyers in an online auction.
"Buyers have always expected to find deals at an auction, but our online format also gives them the convenience of conducting their due diligence and bidding from the ease and comfort of their own computer," states Ryan Devin Director of Auction Operations. "Our approach to auctions provides the buyer and seller with benefits not usually found in a traditional outcry auction, but are very much appreciated."
Currently the real estate auction website, FRE.com, features the following properties from a large bank;

Over 10 acres of vacant land in Casa Grande, Arizona with the opportunity for interim farming and future residential development. The minimum bid is only $49,000.
+/- 40 acres in the central California town of Clovis, zoned residential rural and even well-suited for a small farm, has a minimum bid reduced by over 50% of the previous asking price.
Phase II of the Moraga residential development in Merced, California is a 43 acre land parcel with tentative tract map approval for 233 single family lots, is less than 3 miles from the UC campus and has a starting bid of just $199,000.
+/-11,735 SF commercial/retail building in Silver City, New Mexico sits on +/- 1 acre of land with convenient access to Highway 180 East and a minimum bid of $49,000.
Many of the bank-owned properties on the website are difficult to sell because of their location, or the possibility of a long holding period for future development, but they are also the properties that represent some of the best deals for real estate investors. All of the properties mentioned above have significantly reduced pricing with minimum bids at 60-80% below previous asking prices.
As with all auctions on the Freedom Realty Exchange website, interested buyers have online access to view and download Terms and Conditions of Sale, maps, tax bills and other important property documents and auction details by visiting FRE.com/110R5. Bids must be submitted by October 6th.
###