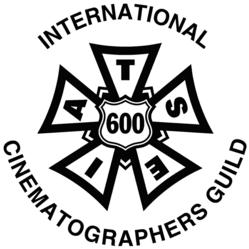 Los Angeles, California (PRWEB) September 13, 2011
The International Cinematographers Guild (ICG) has announced the Honorees for its 2011 Emerging Cinematographer Awards (ECA), scheduled to be screened at the Museum of the Moving Image, 3601 35th Avenue, Astoria NY 11106 on Sunday, October 2 at 3 p.m. A cocktail reception will be held after the screening.
The 15th annual ECA honors: Joseph Arena, Camera Operator, Applebox; Alison Kelly, Assistant Camera, Spring of Sorrow; David Mahlman, Camera Operator, Numb; Michael Nie, 2nd Assistant Camera, Not Your Time; Steve Romano, Assistant Camera, String Theory; Stefan Tarzan, 1st Assistant Camera, Absaroka; Yueni Zander, Assistant Camera, Dead Grass, Dry Roots, and Gregory Wilson, Digital Imaging Technician Somewhere Else.
Abraham Martinez, 2nd Assistant Camera, Little Candy Hearts and Brian O'Carroll, Operator, 8 For Infinity are additional ICG members who received honorable mentions.
"These honorees represent the Cinematographer superstars of tomorrow," ICG President, Steven Poster said. "It's very exciting to see how the community has embraced these awards year after year. Everybody wants to come out to see tomorrow's talent."
The awards are open to ICG members who are not already Directors of Photography. The judging committee who selected these films from about 74 short film submissions is comprised primarily of ICG Cinematographers.
About the International Cinematographers Guild:
The International Cinematographers Guild (IATSE Local 600) represents approximately over 6,000 members who work throughout the United States, Canada and the rest of the world in film and television. These individuals work as Directors of Photography, Camera Operators, Visual Effects Supervisors, Still Photographers, Publicists and all members of camera crews. The first Cinematographers Union was established in New York in 1926, followed by unions in Los Angeles and Chicago. It was not until 1996 that Local 600 was born as a national guild. ICG's ongoing activities include the Emerging Cinematographer Awards and the Publicists Awards Luncheon, in addition to the publishing ICG Magazine and the Camera Angles newsletter. http://www.cameraguild.com.
PRESS CONTACT:
Weissman/Markovitz Communications
Leonard Morpurgo
Tel: 818-760-8995, Fax: 818-760-4847
Leonard(at)publicity4all(dot)com
###