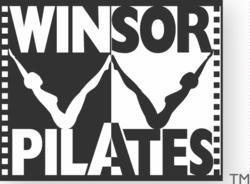 With a quick mouse click Winsor Fit Club members can enhance their fitness routine by following the instruction of top-level Pilates instructors in their own home, office, or when traveling.
Los Angeles, CA (PRWEB) September 14, 2011
Fitness expert Mari Winsor lovingly known as the "Queen of Pilates," and her business partner Pilates instructor Susannah Cotrone announce the launch of WinsorFitClub.com, an online fitness program that allows members to workout anytime, anywhere just by logging onto http://www.winsorfitclub.com. At the low cost of $15 per month, WFC members have access to at-home instruction with Mari and her team of expert Pilates trainers.
The Winsor Fit Club currently offers 15 unique workouts that can be conveniently sorted by instructor, level, duration of workout, targeted body part, or type of workout. With Mari's online videos there is no need to travel to a Pilates studio or gym. With a quick mouse click members can enhance their fitness routine by following the instruction of top-level Pilates instructors in their own home, office, or when traveling. The Winsorfit Club helps members stay on track with their workout when time is limited or when joining a gym is not economically feasible. The increasing number of workouts guarantees that members will never get bored.
Mari, the most sought-after trainer in Hollywood and a celebrity in the world of health and fitness, has always been able to boast a continuous roster of A-list clients that includes Emma Stone, Drew Barrymore, Elizabeth Berkeley, Minnie Driver, Daisy Fuentes, Jasmine Guy, Jewel, Melanie Griffith, Meg Ryan, Sharon Stone, Marisa Tomei, Courtney Thorne-Smith and Dita Von Tees. Dustin Hoffman says "Mari Winsor has changed my posture and helped my back immeasurably with Pilates." Melanie Griffith says, "Pilates has changed my life." And Marisa Tomei says, "Pilates gives me long lean muscles and works deeper than any other workout I've ever done. Mari Winsor got me great shape." Now Mari brings her innovative signature workout, "dynamic sequencing" to your home via the internet.
About Mari and Winsor Pilates
Eager to learn as much as she possible could about Pilates, in 1992, Mari began studying with Romana Kryzanowska, who trained with Joseph Pilates and took over his New York studio upon his death. After one year of intense study, Mari earned her certification in the true technique of Joseph Pilates. Mari continues to study with Romana to this day.
In 2003, Mari brought Pilates to a new level of public recognition when she released her first infomercial. The record-breaking success of the Winsor Pilates workout series and award-winning infomercials was unparalleled. Thirty videos later and over 50 million programs sold, Mari's groundbreaking dynamic workouts have helped millions of Americans get the body they want making Winsor Pilates a household name.
Committed to sharing her knowledge and experience with the public, Mari has created an Online Winsor Pilates Fitness Club. She has co-authored three books: The Pilates Powerhouse; The Pilates Pregnancy: Maintaining Strength, Flexibility and Your Figure; and The Pilates Workout Journal: An Exercise Diary and Conditioning Guide. Mari's fitness expertise has been featured in countless magazines such as: Allure, Glamour, Fit Pregnancy, Health, InStyle, More, Redbook, Shape, Vogue, W, and Woman's World.
For more information, go to http://www.winsorfitclub.com,
For media inquiries, please contact Alison Graham at 310-494-1554 or alison(at)ajgpr(dot)com
###