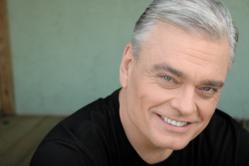 I want to share with you my solutions for success on how to get your product the market.
Las Vegas, NV (PRWEB) September 14, 2011
As an international pitchman, chemist and inventor Akos Jankura will be available during the current ERA convention(Sept. 12 – 15) to share tips with any inventor who has a product idea. He will explain how to score a success in Direct Response categories including cleaning, outdoor lifestyle, household and beauty products. The ERA is the annual trade show where inventors, manufactures, media planning agencies, and retailers meet to launch the next top products.
As part of the team of Rhonda Shears Enterprises and Torstar Media Corporation that created the [Ahh Bra Akos admits he needed answers from experts (namely his mother, aunt and girlfriend) before he set out to write the copy (text) for the product that created a new category (women's undergarments) in Direct Response.
"I was very comfortable writing about certain product benefits of the Ahh Bra," states Akos... "As a chemist I understood that when fabric is properly patterned, cut and stitched to a specific purpose the comfort level (especially for an undergarment) seems life changing. But equally important, I asked the women in my life how they felt about their bra and learned that they would do ANYTHING for a bra that provided comfort AND style. Voila. I had the first few lines of my script – "Introducing the AHH Bra ! Discover comfort. Discover great looks. The AHH Bra -- breakthrough body form technology does away with wires, hooks and adjusting straps….. "
Akos, who is Director of Business and Product Development for TMG-TV and Toronto Star will be announcing the launch of new products at this years ERA. Laundry Sheets a Torstar product continues to be a best selling laundry item because it is an environmentally friendly product that delivers superior results. New categories introduced this year include cleaning solutions, beauty, household and outdoors lifestyle products. As an ongoing guest at HSN Akos is also nominated as "Best Live Shopping On Air Guest" at the ERA Moxie Awards.
Follow AkosTheSolutionist.com for blogs regarding all things fabulous about products, TV shopping, solutions and life!
###