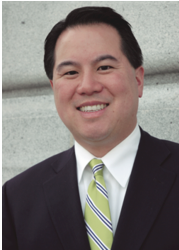 Ethics in Government? There's an App for That!
SAN FRANCISCO, CA –
(PRWEB) September 13, 2011 -- Reset San Francisco Founder, and mayoral candidate, Phil Ting today called for major reform of the San Francisco Sunshine policy that would require nearly all digital city government communication and documents be open and available to the public – in real time.
Ting called for an integrated and searchable platform that mirrors communication directly – and immediately – on a sunshine website, thereby empowering citizens with both information and tools to help keep politicians accountable.
"In the Mayor's race, candidates have been offering proposals about how to beef up sunshine at City Hall and ethics in government. While there are some good ideas in these proposals – something key is missing. We are missing," Phil Ting said. "And that's what my campaign to Reset San Francisco is all about – giving San Franciscans the tools they need to participate and engage at City Hall."
Ting's proposal would require that government documents, including emails, memos, staff reports, contracts, subcontracts, checks written and budgets all be posted as they are created to an online searchable Sunshine site.
"Instead of spending countless hours and uncounted public dollars fighting over what is or is not a public document, let's just give nearly every document to the public," Ting said.
"Almost every public record is created as a digital resource so it would be easy to share with the public and share in real time," said Ting.
The only documents that Ting would exclude would be those that concern an immediate public safety threat, contracts in negotiation, personal public employee records and records protected by state law.
Ting said, "Sunshine has been called the greatest disinfectant when it comes to cleaning up municipal waste and corruption. But the challenge with our Sunshine laws is that they have become a tangle of almost unenforceable, and certainly unenforced, rules and regulations. That's why I feel strongly that we need to stop arguing about what is, and is not, in the public domain and start making just about everything public.
"The reality is that technology has outstripped our city's Sunshine laws. And it would be far less expensive – and far more productive – to have all digital public records (which is now nearly all public records) simply posted to a City Sunshine Site at the time they are created. This site should quickly include, and certainly be the basis of, an Application Programming Interface (API) that gives San Franciscans the tools and the data they need to help hold government accountable," Ting said.
"There is simply no good reason to keep public documents from the public," said Ting, who has been advocating for greater access to government through use of new technology, like allowing "YouTube" testimony at city boards and commissions and other ways to promote "user generated government."
You can read the details of this proposal and Phil Ting's full statement here.
About Reset San Francisco: Reset San Francisco is an offline and online community founded by San Francisco Assessor-Recorder and candidate for mayor Phil Ting. The community has already united more than 10,000 San Franciscans and given them the tools to learn about policy, debate ideas and make their voices heard at City Hall. The ResetSanFrancisco.org community uses both web-based Government 2.0 tools to help its members connect with government and it also organizes in-person forums to connect San Franciscans to each other and to help the community unite around solutions.
###