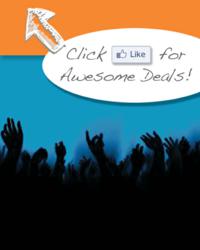 Cauz-FX provides cause- marketing-in-a-box for as little as $179
Las Vegas, NV (PRWEB) September 13, 2011
Cauz-FX promote their clients, who range from small businesses up to some of the largest brands in the world, via a comprehensive cause marketing program starting from as little as $179.
The turnkey program offered by Cauz-FX to its clients such as 7-Eleven encompasses multiple mediums. Firstly, the 7-Eleven logo will be prominently displayed on the trucks operated by BBBS, essentially converting the trucks into mobile billboards that generate thousands of impressions per week.
These trucks travel throughout residential neighborhoods picking up donations at approximately 10,000 homes in the Las Vegas area each month. Each time BBBS visits a home, they hand deliver a branded door hanger which is both a 'thank you' card and a tax receipt for the donation. Those branded door hangers highlight the tie between socially minded companies such as 7-Eleven and Big Brothers Big Sisters, as well as communicate special offers from the companies featured on it.
Thirdly, a powerful social media angle comes into play. The branded door hangers direct consumers to the Facebook page of Cauzoupon, the consumer facing side of Cauz-FX, where they can enter to win a 7-Eleven Gas Card valued at $50. This social media aspect of the program creates a viral buzz for both advertisers and the non-profit partner.
"We believe promoting our clients with a turnkey cause marketing program is a much more viable and sustainable business strategy for gaining long term loyal customers. Our clients especially appreciate the fact that we handle all of the logistics for them making it truly turnkey" stated Bill McIntosh, Founder and CEO of Cauz-FX.
Also, during the month of September Las Vegas area residents are encouraged to drop off clothing donations for Big Brothers Big Sisters in a donation drum located in over 100 Las Vegas area 7-Eleven stores.
"7-Eleven Las Vegas stores are very excited to launch this new interactive program which will escalate our support of BBBS and create a new partnership with Cauz-FX" stated Jena Brown, Field Consultant, 7-Eleven Inc.
Recent cause marketing studies show that "83% of consumers wish more of the products, services and retailers they use would support causes." Cauz-FX and the unique cause marketing program they offer, engages consumers with companies to help causes they both feel passionate about. The Cauz-FX program incorporates several mediums including social media and fosters long-term brand loyalty and word of mouth endorsements for the products and services they sell. A full 30% of revenue received by Cauz-FX goes directly to their non-profit partners.
###