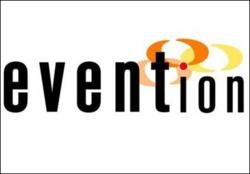 Las Vegas, NV (PRWEB) September 15, 2011
As a testament to the success of Evention's installation at MGM Grand in 2010, MGM Resorts has expanded Evention's installation to the rest of its Las Vegas strip properties. Evention's web based software automates the distribution of service charges, tips, commissions, and gratuities to both service staff and management. In Las Vegas, each property and outlet may have unique rules and agreements as to how they distribute gratuities. Gratuities, commissions, and tips are often shared or pooled in areas including banquets, restaurants, spas, salons, concierges, bell desks, retail, nightlife, villa butlers, limousines, and even wedding chapels. Evention's flexible interface allows the software to capture this diverse set of business rules enabling data flow between existing systems and directly into payroll without labor-intensive calculations, data-entry, or manual management in spreadsheets. Evention proved out it capabilities to MGM Resorts at MGM Grand last year by automating gratuity payroll in departments including banquets, SkyLofts, Mansion Villas, Mansion Dining, nightlife, room service, and transportation. Now, through the use of Evention, MGM Resorts is able to implement a consistent payroll process for distribution of gratuities across its wide variety of outlets and properties.
The Evention platform benefits both MGM Resorts' employees and the properties utilizing the system. Payroll processing times are reduced, payroll adjustments are minimized, audits are simplified, and the accuracy of gratuity distributions is dramatically increased. In addition, a traditionally error-prone and manual process is replaced with automation allowing the business units to focus on the customer experience instead of back-office management. Finally, both employees and management benefit from Evention's unique adjustment capability that allows for corrections to past payroll based on check revisions, changes in employee time credits, or other factors. Having a robust adjustment process is critical as it prevents overpayments while ensuring that all employees are paid with complete accuracy even as revisions are made after payroll is completed.
With millions of dollars of gratuity payroll being processed each week for thousands of employees, accuracy and efficiency are both vital requirements for MGM Resorts. Evention provides this capability by eliminating the legacy manual processes and spreadsheets traditionally used for managing gratuity distributions. By bringing accounting, audit, payroll, and each outlet together in Evention's software, a workflow is created for the gratuity process that eliminates outdated manual payroll management typically handled via email and spreadsheets. Furthermore, with the integration between systems that Evention facilitates, manual re-entry and management of data is vastly reduced, increasing productivity greatly while eliminating the potential for inaccuracies. Employees receiving gratuity distributions as part of their payroll benefit from a consistent and structured gratuity process, instilling confidence in all involved.
Las Vegas presents a gratuity payroll challenge for many properties as the volume of employees, distribution intricacies, and business levels present unique variables and management difficulties in the process. In particular, MGM Resorts boasts a diverse set of properties including some of the largest properties and convention spaces in the world. Evention prides itself on delivering a streamlined gratuity payroll process in such conditions and is proud to leverage its unique software technology in this latest expansion within MGM Resorts International.
###