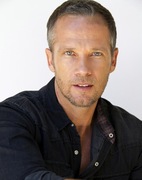 It is a privilage to have Ms. Kimberly J. Brown speak at our acting workshop.
Calabasas, CA (PRWEB) September 14, 2011
When thinking of Disney, one thing comes to mind, family television at its best. The Carmichael Acting Studio of Calabasas is holding a workshop on September 24, 2011 from 9am to 2pm and it will be one to remember. Disney Star and Award Winning Actress, KIMBERLY J. BROWN has agreed to come and speak at the Carmichael Acting Studio.
Ms. Brown, has turned in amazing performances in such wonderful films as "Tumbleweeds" opposite Academy Award Nominee Janet McTeer and "be cool" opposite the lovable and talented John Travolta. Kimberly is also the star of one of Disney's most celebrated movie series HALLOWEENTOWN I, II and HALLOWEENTOWN HIGH, which also stars Debbie Reynolds.
As a working actress Kimberly J. Brown has endured the ups and downs of Hollywood and has incredible insight and best kept secrets which will be revealed for the first time. "Teaming up with Josh Carmichael and Carmichael Acting Studio is something I've been looking to do for a long time. I respect Mr. Carmichael as an actor and coach. His approach to the craft is right on and he really knows how to make actors comfortable. I had the pleasure of working with him on the movie, "Tumbleweeds" and looking forward to sharing some of what I've learned and work with his students." said Ms. Brown.
Carmichael also had a few things to say about this upcoming workshop . "Very excited about this event and Kimberly coming out to work and get involved with the students. Ms. Brown is an incredible talent and really knows TV and film well. As a supporting cast member, Kimberly's performance in "Tumbleweeds was powerful and amazing. Watching from the sidelines awaiting the next scene she took the role and owned it. Giving 100% to the subject matter way beyond youthful years at the time! Courageous and professional, those are two words that describe Kimberly best." said Josh.
As a tribute to Kimberly Brown's talent, CAS is offering free acting demo reels to those who sign up for an 8 week class in September. Be sure to check out Kimberly's Reel.
Life is a journey and actors must fill it with all that exists in the moment. This is a chance to get inspired and learn from two very powerful actors in the entertainment industry. Refreshments will be available for purchase. More information can be found at http://www.CarmichaelActingStudio.com.
###