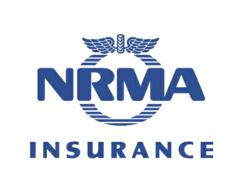 ...people are investing significantly in their digital music and movie collections...
(PRWEB) September 14, 2011
Around 45 per cent of ACT residents haven't bought a CD in over a year and 75 per cent now download music and movies online, a survey by NRMA Home Contents Insurance has found*.
NRMA Insurance spokesperson Andrew Tubb said that many people said they download music or movies at least a few times a month, revealing that people are becoming more and more reliant on their computers to get their music and movie fix.
"There's certainly a strong appetite for downloading - people are investing significantly in their digital music and movie collections and some would be worth a lot of money.
"With that in mind, it's no surprise that 70 per cent of people said it would be a major inconvenience if they lost their online content."
Mr Tubb said the survey showed that although men tend to download content more often, women were the most attached to their digital collections with more claiming they'd be devastated if they lost their digital collection.
"With so much time and money spent building up a music and movie collection, it makes sense to have it covered as part of your home contents insurance so it can be replaced," Mr Tubb said.
With NRMA Home Contents Insurance, legally downloaded digital media stored in your home, like music and movies can be automatically covered for up to $2,500 as part of Music, games and movies and if customers need more, then they can choose to increase their cover.
For more information, visit NRMA Home Contents Insurance.

Based on a survey of 100 ACT people by Pure Profile Research in August 2011.
This is general advice only so to see if our Home Insurance is right for you, consider your own circumstances and the Product Disclosure Statement from the product issuer, NRMA Insurance.
NRMA Insurance is a leading insurance provider, offering Home Insurance, Car Insurance, Motorcycle Insurance, Travel Insurance, Business Insurance, Boat Insurance, Health Insurance and Caravan Insurance, in NSW.
###