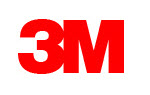 London (PRWEB UK) 26 September 2011
Many people have pictures and prints in their home that have been lying around for months on end waiting to be hung up on the wall. This is a common theme in households up and down the country and a recent survey by Command Products, who offer damage-free picture hanging solutions, revealed some interesting results.
The results of the survey commissioned by Command Products from 3M reveal that 63 per cent of people own at least one picture that requires hanging, with 24 per cent of people having five or more unhung pictures in their home.*
It is not just women who are afraid of simple DIY either, with male respondents claiming that they wait nearly four months on average before tackling the task. One of the biggest reasons males gave for putting off this chore was an unwillingness to drill or damage the walls in their home.
Women also admitted to waiting for three months - in order for someone else to do the tasks and more than a quarter of people wait six months or more until the DIY project is dealt with.
When it comes to procrastinating, the worst offenders are in Wales, where nearly 50 per cent of people wait for seven months or longer before getting on with the task, compared to just over 25 per cent of people living in the north of England.
The biggest single reason given for pictures sitting around gathering dust was that people don't know where to hang them. Hanging pictures and mirrors is one of the most popular ways to decorate, but sometimes it is difficult to know where to hang them to bring out the best in the home.
Hanging and re-hanging pictures to find the ideal position can be time consuming and potentially damaging to walls. One solution is to use command strips and hooks which allow home-lovers to try out different looks without these worries. They also allow budding interior designers to refresh their home style whenever they want.
Sarah Hannah, Marketing Manager for Command Products commented: "We were genuinely surprised by the results of the survey. Whilst we had a suspicion that people were putting off hanging their pictures we had no idea to what extent. Customers are always telling us how delighted they are at finding a viable alternative to drilling holes in their walls."
"As the poll reveals this is one of the biggest factors affecting home lovers' decisions to decorate, so it's great to know that Command Products could really make a difference to the home environment."
Easy-stick, easy-to-remove Command Products come in a range of sizes with the largest size of Command Picture Hanging Strips holding up to an impressive 7kg in weight. Yet when the time comes to refresh a room with a new look and style, the range of strips and hooks can be removed from walls quickly and easily without leaving any marks. Holding quickly to wood, tile, metal or painted surfaces, Command Products can revolutionise the way that pictures are hung up. Whether it is for pictures or power leads, clocks or crockery, Command Products will help to organise and re-style a home without the need for disruptive DIY.

Source: TNS OnLineBus, sample 1003. June 2011
About 3M
3M captures the spark of new ideas and transforms them into thousands of ingenious products. Its culture of creative collaboration inspires a never-ending stream of powerful technologies that make life better.
The $27 billion diversified technology company has, since 1902, been creating innovative products that help make the world healthier, safer and more productive. Well known 3M brands include Scotch, Post-it, Scotchgard, Thinsulate and Scotch-Brite.
3M employs some 80,000 people worldwide and has operations in more than 65 countries. The UK and Ireland is home to one of the largest 3M subsidiaries outside the USA, employing more than 3,500 people across 19 locations, including 10 manufacturing sites.
Products manufactured in the UK include coated abrasives, occupational health and environmental safety equipment, adhesive tapes, industrial microbiology products, drug delivery systems, high-performance coatings, secure documents and passport scanners.
###