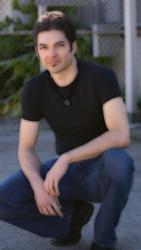 Dating Expert Reveals Two Sure-Fire Methods to Attract Women in Newly Released Report
San Mateo, CA (PRWEB) September 20, 2011
Money can't buy love. Most men erroneously think if only they had a better job, better-looking mug, or nicer car, they would be able to attract women. Dating Expert Carlos Xuma says these men are all on the wrong track in a recently released report.
It's not what's on the outside that necessarily counts. It's what's on the inside that seems to make the difference between striking out and hitting a home run. It's not what a man has, it's how the man acts, Xuma says in his new report on attracting women.
"There are essentially two methods on how to attract women," Xuma says. "One is a long, slow seduction while the other is like a lightning strike."
In his recent report, Xuma said the slow method, where a man builds seduction techniques is by taking the time to show her that he is a good guy and a provider — someone she can trust. But this method is boring. In addition, if there is another guy wooing this same woman but employing the second method to attract her, the man taking his time is going to be left in the dust.
Men who want to learn how to strike when the iron is hot, need to adopt the winning characteristics that work for bad boys while still holding tight to the traits of the good guy provider. This combination is irresistible, Xuma says.
"This combination is what I call the Alpha Attraction Method," Xuma says in his report. "It truly is the secret in how to attract women. The bad boy is working on her at an emotional level and giving her a thrill, like a roller coaster ride. The bad boy also maintains a bit of distance, so he appears elusive."
So take some of those jerk or bad boy traits and combine them with your natural nice guy tendencies and you will be the winning combination, Xuma says.
Xuma teaches men how to improve and excel in these three areas so that women will actually flock to the men instead of the other way around. For years, Xuma has been giving dating advice for men that has helped men learn how to flirt with women, improve their seduction techniques, and build self-confidence to a higher level than ever before.
Carlos Xuma has been a dating expert and attraction adviser for more than 10 years and has appeared on ABC and CBS television, as well as Playboy radio. He's the author of The Bad Boy Formula, Secrets of the Alpha Male, the Girlfriend Training Program, and numerous other books and articles. He has also been recognized for his work sharing dating advice for men and helps them learn how to attract women.
For more information, visit Carlos Xuma's website at http://www.attractwomen.com.
# # #