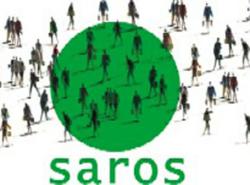 "I took part in a focus group about chocolate – one of my specialist subjects!" said Nina W, from London.
London, UK (PRWEB UK) 15 September 2011
Saros Research is recruiting members of the public to take part in well-paid qualitative market research and user testing sessions. Any adult UK resident can register with Saros, and join the consumer revolution: shaping the products and services you use via interesting research events in your area, and getting well rewarded for your contributions.
"In these challenging economic times, it's more important than ever that companies launching new products and services get it right", said Saros Research' Managing Director Maya Middlemiss. "To do this, they need insight that can only come from real people, and we need more participants to get involved".
Registering with Saros online at http://www.sarosresearch.com is easy and free, and only takes a few minutes. They hold your information securely and use it only to contact you about research events that might be relevant for you to apply to.
"I took part in a focus group about chocolate – one of my specialist subjects!" said Nina W, from London. "I had to complete a blog about it first, which did involve me in eating quite a lot of my favourite things, and then I got paid to talk about it and eat more, with a bunch of lovely ladies in a beautiful studio near my work. I know I can only get involved occasionally, but I'd recommend everyone apply, because when you take part it's such great fun – I would almost have done it without the £50 I received! My friend told me about Saros, after she and her son got to test some new videogames – he was so excited to see what the next version would be like, and he and his friends got treated like VIPs at the testing centre whilst they showed off their console gaming skills".
Taking part in qualitative market research is not a part time job, as individuals can only participate very occasionally. However Saros believes there is a perfect research project out there for everyone, and is determined to make opportunities for getting involved as widely available as possible. "With unprecedented demand for participants, and new projects coming to us all the time, this is an exciting time for people to be registering with Saros", Maya Middlemiss states. "If you have opinions you'd like to share, and would like to use them to make a real difference as well as earn a bit of cash, you have nothing to lose by signing up to receive notifications".
Saros Research is a Company Partner of the Market Research Society, and employs members of the Association for Qualitative Researchers, as well as being a registered Information Controller. Since their founding in 2000, they have placed tens of thousands of real people in real paid market research projects, and have a growing list of clients requiring fresh opinions daily.
###