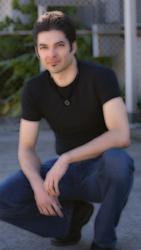 Dating Guru Reveals That Socialization Is The Key To Get Women
San Mateo, CA (PRWEB) September 20, 2011
For men to be able to overcome the initial anxiety when dating women, gain confidence, and eventually move up to flirting, they must first become familiar with socializing and basically how to talk to girls. Carlos Xuma reveals some shocking counter-intuitive advice regarding dating in his latest report.
Carlos states that the majority of the men he has asked admit that the event of socialization itself is the main anxiety trigger when dating. Not every man has the confidence to meet women, nor the experience to carry one's self in a comfortable way when dating women.
Carlos explains that women are molded in such a way that they are collaborative, and thus tend to be more relaxed and comfortable when it comes to managing the socialization aspect of dating. On the other hand, men are generally brought up to be tough, independent and competitive. These male attributes play a major part in men's socialization skills or the lack of it.
Carlos also points out that gender roles pose as a bottleneck for men when it comes to socializing and attracting women. Women nowadays are more forward and empowered, taking leadership on matters that men used to take on, and men in turn become confused on how to quite deal with that.
"Socializing as much as possible," Carlos explains, is the key to breaking the anxiety barrier.
Once men develop the familiarity of socializing and interacting with women, that's when they learn to let their guard down and let their personality out, and this, according to Carlos, what helps "bridge the socialization gap a lot better."
Carlos cites speed dating as a fun way of socializing without the pressure of commitment. Men participants are given the chance to meet eight women and talk with each of them for eight minutes. Interesting elements of speed dating include men's attempts on various pick-up lines, body language, flirting and seduction. Carlos states that success stories in speed dating mostly come from men who joined with low expectations and merely there to socialize and have fun.
If Carlos is to put into bullet what qualities every man should focus on when socializing, he states it all comes down to three S: Self-confidence, self-discipline, and sense of humor. These qualities make up a man's overall persona when interacting with single women. If a man feels comfortable in his own skin, women tend to naturally draw themselves into him.
Carlos Xuma has been a dating expert and attraction adviser for more than 10 years and has appeared on ABC and CBS television as well as Playboy radio. He's the author of The Bad Boy Formula, Secrets of the Alpha Male, the Girlfriend Training Program, and numerous other books and articles. He has also been recognized for his work sharing dating advice for men and helping them learn how to approach women.
For more information, visit Carlos Xuma's website at http://www.carlosxuma.com
###