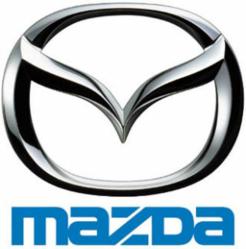 San Antonio, Texas (PRWEB) September 15, 2011
The professionals at Ingram Park Mazda were pleased to hear the news about the new Dallas/Fort Worth Parts Distribution Center (PDC). As the leading Mazda dealer in San Antonio, Texas and surrounding areas, they like the idea of state of the art facilities being located anywhere in the great state of Texas.
The new center, located in Grapevine, Texas, will supply Mazda automotive parts to more than 100 dealers across the Southwest U.S. and Mexico, and host a state-of-the-art training center for service technicians.
"Mazda is thrilled to expand our presence in Dallas/Fort Worth with this new Parts Distribution Center, enabling us to fulfill orders quickly and efficiently, as well as provide a regional supply of parts and training opportunities," said Jim O'Sullivan, president and CEO, MNAO.
The facility, one of several that MNAO will open across North America over the next year, will create 30 full-time jobs in the area.
"Once fully operational, this distribution center will enhance customer service and satisfaction levels throughout the Southwest, as well as reduce our carbon footprint through more efficient delivery planning and tracking, all of which are important Mazda commitments."
The 180,000 square foot Grapevine facility will supply more than $10 million in parts inventory to the 110 dealers in the region. The launch is one of the first milestones in a $20 million Parts Distribution Center Network Expansion that Mazda announced to their dealers in July of last year.
The expansion will create a network of seven Parts Distribution Centers in North America - five in the U.S. and two in Canada - and reinforces the company's commitment to customer satisfaction. It is part of an overall plan by Mazda to make sure they remain one of the leading car companies in the world and especially in North America.
Local residents who want to learn more about any of the great new 2011 Mazda models should stop in at Ingram Park Mazda - the premiere Mazda dealership in San Antonio, Texas and surrounding areas. They have a great sales team who can answer any questions from consumers and even schedule a test drive of any of the great vehicles they have on the lot.
# # #