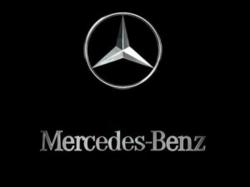 San Antonio, Texas (PRWEB) September 15, 2011
Mercedes-Benz of San Antonio, your premiere Mercedes-Benz dealer in San Antonio, wants to let consumers know of the new changes that will be taking place in the SLS-AMG Supercar, the coupe and roadster specifically.
The vehicle will feature new wheels and paint finishes for starters. It will also be equipped with Mercedes-Benz's latest state-of-the-art blind-spot warning system. To one up that announcement, the SLS will also offer a new AMG Ride Control suspension option to drivers.
This innovative suspension, which wears many hats, gives drivers the option of switching the suspension ranging from Comfort, Sport or Sport Plus settings which will allow optimal performance ,for drivers, in all environments that Mercedes-Benz supercars are in.
Mercedes-Benz of San Antonio is a car dealership in San Antonio, which offers customers new and used cars in San Antonio and surrounding areas.
###