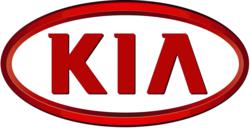 Joliet, Illinois (PRWEB) September 15, 2011
Bill Jacobs Kia, a premiere Kia dealer in Joliet, wants to inform Kia enthusiasts that Kia Motors America will now feature vehicles loaded with digital HD Radio. The HD radio system features AM/FM/data broadcasting technology from HD radio provider, iBiquity Digital Corporation. The new HD radio will be featured in the 2012 model year Kia Optima, Kia Sorento and Kia Sportage. Those 3 models will lead the way, but expect the Kia Soul as well as other models to come equipped with the HD radio feature.
Kia Motors America's Vice President, Marketing & Communications Michael Sprague believes that adding this technology in Kia models will only increase the want for Kia automobiles. Sprague was quoted as saying, "Responding to the marketplace and offering advanced technology options such as HD Radio, strengthens Kia's value proposition that features a combination of style, technology, performance, safety in Kia Motors' critically acclaimed lineup of vehicles."
Bill Jacobs Kia, a Joliet Kia dealership, offers new and used vehicles in Joliet and surrounding areas.
###