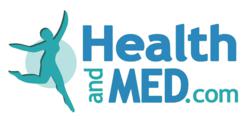 "Your health tomorrow is our mission today!"
Cedar City, Utah (PRWEB) September 15, 2011
HEALTHandMED.com announces another milestone in its 4-year history. Now producing monthly online sales in excess of $100,000, HEALTHandMED.com enjoys an exclusive niche market offering the latest in health and nutrition products at prices anyone can afford. In addition, HEALTHandMED.com offers various machine-driven technologies that provide alternative benefits and features not found in products anywhere else. The increasing monthly sales is proof positive that HEALTHandMEd.com's business strategy, products and prices are being readily accepted by health-conscious consumers.
###