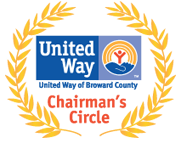 With debt in the United States continuously growing, it is extremely vital to seize control of your current finances.
Ft. Lauderdale, FL (PRWEB) September 15, 2011
Now that the summer fun is over, it's back to reality. With the kids back in school, this can be a great time to do an assessment of one's personal finances and make a plan for future spending. Consolidated Credit Counseling Services Inc. is urging consumers to evaluate their expenses to make sure their personal finances are in order for the rest of the year.
In the first half of 2011, the average national mortgage debt per borrower increased to $190,115, according to TransUnion. The average credit card debt per borrower was $4,679.
"With debt in the United States continuously growing, it is extremely vital to seize control of your current finances," says Howard Dvorkin, CPA and founder of Consolidated Credit. "The best way to end the year is to achieve financial prosperity through knowledge of your assets, money management and proper savings."
Dvorkin, who has had almost 20 years of financial experience, is offering a Fall Financial Check-Up to help consumers remain on top of their money situation before the Christmas crush is upon them. Steps consumers should follow to do a financial check-up:
1. Get a free credit report. The Fair Credit Reporting Act (FCRA) requires each of the nationwide consumer reporting companies — Equifax, Experian, and TransUnion — to provide a free credit report, at your request, once every 12 months. Visit annualcreditreport.com to request it immediately. Knowing one's credit score is a a valuable asset for any future large purchases or employment opportunities.
2. Pay off debts. Don't put off debt any longer. If debt is becoming a burden, enroll in a debt counseling agency to get help. Certified financial counselors can offer advice that can lower payments by consolidating debt, enabling a person to become debt-free faster and easier.
3. Manage finances. Create a budget to know how much you're able to spend each month. Do not use credit cards; it's much better to pay for items in cash to avoid credit card troubles. Also, start a savings account in case any emergency expenses turn up.
4. Do taxes early. Gather documents and receipts now. It's better to start on taxes early to allow time for changes. Do research on allowable deductions. For example, medical expenses that exceed 7.5 percent of income can be deducted.
5. Identify goals. People are more encouraged to save money if they have a goal in mind. A trip to Hawaii or a cruise in the Bahamas can serve as an incentive to putting away savings. Buying a newer car in full can also be a great aspiration as there is no need for financing or any associated interest.
6. Protect assets. Look over insurance plans and see if any policies have changed. Review homeowner's or renter's insurance to make sure the home is well-protected. Don't forget about auto insurance and health insurance. Also, do a quick check-up on the warranties associated with expensive electronics to determine whether purchasing a newer model is better than extending the warranty.
7. Review retirement plans. One of the best tax-reducing strategies is to contribute the maximum to a 401(k) plan. The Internal Revenue Service (IRS) has announced that the 2011 maximum pre-tax contribution to the 401(k) is $16,500. If one's employer doesn't have a 401(k), they may want to set up an Individual Retirement Account (IRA) on their own to ensure funds for retirement.
For more information about money management visit http://www.ConsolidatedCredit.org.
About Consolidated Credit Counseling Services, Inc.
Founded in 1993, Consolidated Credit has helped more than 5 million families out of debt. Consolidated Credit provides personal finance educational assistance, financial wellness programs, budgeting assistance and debt management plans throughout the United States.
Follow Consolidated Credit on Twitter
###