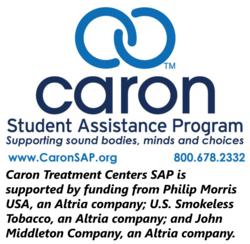 Two-days packed with workshops offering powerful new tools to enhance prevention and cessation programs.
Nashville, TN (PRWEB) September 15, 2011
A symposium sponsored by Caron Treatment Centers has been developed specifically for tobacco prevention coordinators, student assistance professionals, tobacco control staff, health educators, University/College staff, school administrators, counselors, youth pastors, and community coalition personnel.
Sessions Include:
This is your Brain on Adolescence!
Adolescent Tobacco Cessation Interventions
Reaching Kids Who Blow Smoke in Your Face
Partnering with Parents: Rethinking Our Approach
The Power of One to Help, to Heal, to Support, to Challenge
Rural Spit Tobacco Prevention and Cessation Strategies
Tobacco Preventon: From the Pulpit to the Pew
Build Strengths: Rethinking How We Help Teens to Succeed
About Caron: Caron Treatment Centers is a nationally recognized non-profit provider of alcohol and drug addiction treatment. Caron has more clinical programs to meet the specific needs of each patient, regardless of their age, gender or severity of their addiction than any other treatment center in the U.S.
Media contact
Lynn Lonsway
lynnlonsway(at)seven(dash)solutions(dot)com
800-483-0728
###