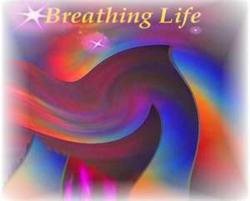 Freezman says, "There is nothing better then when the light bulb goes off in the buyers heads"
Horsham, PA (PRWEB) September 13, 2011
Family Abstract, a Horsham Pennsylvania based title insurance company, is offering a series of free seminars for Citibank Home buying customers living in the greater Philadelphia area that explores new ways in which home buyers can save thousands of dollars in closing costs on buying their next home.
The seminars, presented by Nucazza LP, focus on ways for home buyers and their real estate agents to work together to create 'alternative compensation agreements' that refund the agent's traditional sales commission payment back to home buyers as either a cash rebate reimbursement , a way of buying down the rate, or as applied toward closing costs when they buy a home. In exchange, the home buyers agree to pay the agent directly for their time and services (like other professional service providers) when that support is provided. The result is that agents get paid for their time and expertise while home buyers can save thousands of dollars in typical closing costs using these new approaches.
Citibank is offering these seminars in an effort to enlighten their bank customers on different ways to buy homes that give them greater control over the outcome of the purchase as well as helping them discover ways to save money.
The seminars will run through the end of 2011 and will be held at Citibank branches in Montgomery, Bucks and Philadelphia counties. For a schedule of upcoming seminar dates, please visit http://www.nucazza.com/upcoming-webinars.html.
Home buyers who join Nucazza can save big on their next home purchase. Not only does your FREE membership give you access to information that will help educate you on how to save a lot of money but membership gives you quick and easy access to an exclusive list of broker/Realtors® around the country who offer Task-Based Real Estate Agreements and who are willing to work with you to help you find your dream home.Realtors® who offer Task-Based Real Estate Agreements to their clients. This means that home buyers:
► Pay only for the services they need when buying a home and can take on more home buying tasks and responsibilities themselves while still getting the support of an experienced professional
► Get to work with a Broker/Realtor® who gets paid directly for every task they perform on behalf of their clients and not just when a client successfully closes on a property (and ¾ of them don't!) and who can serve as a true advocate
► Get the money that the Agent for the Buyer would have received as a commission payment in a traditional real estate agreement back as a rebate at closing or as a deduction of the price of the home – this can mean many thousands of dollars!
► Get free access to mortgage lenders, title companies, home inspectors and other home services business willing to compete for a home buyers business by offering them the best rates possible
Established in 2002, Family Abstract, Inc. provides Title Insurance to clients and customers throughout Florida, Maryland, New Jersey and Pennsylvania with more than 40 years of combined experience in management alone. We pride ourselves on retaining the most skilled and knowledgeable employees who share our goals of providing the best service in the industry.
Located in Horsham, Pennsylvania, Family Abstract, Inc. maintains an extensive network of skilled title insurance abstractors in all the states we service in addition to a nationwide network of qualified closing agents who are available to close loans at any location.
Backed by the strength of four title insurance underwriters, we are able to provide expert attention to detail without sacrificing versatility in the closing process, thus providing more options in difficult title situations.
Due to our depth of industry knowledge and commitment to excellent service, Family Abstract, Inc. has been able to develop client relationships that have endured for decades.
Having successfully settled and insured thousands of transactions, we have already earned the trust and confidence of hundreds of customers, lenders, brokers and realtors and now we would like to share our expertise with everyone!
###