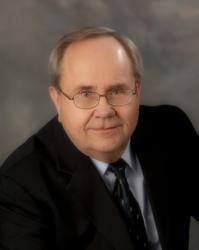 ""The treatment itself may be of disabling severity to qualify for Social Security Disability Insurance benefits." – Ed Swierczek, Allsup
Belleville, Ill. (PRWEB) September 14, 2011
The most common cause of cancer death is lung cancer, according to the American Lung Association (ALA). Because many who suffer with lung cancer face serious physical and emotional challenges that keep them from working, it's important to consider applying for Social Security Disability Insurance (SSDI) benefits as soon as possible, according to Allsup, which represents tens of thousands people nationwide in the SSDI application process each year. Those who suffer with the debilitating condition also should make certain they understand the Social Security Administration's (SSA) disability insurance evaluation process and requirements as it relates to this devastating disease.
Lung cancer is a malignant tumor in the lung. The abnormal cells of the tumor destroy the healthy lung tissue around them and may spread uncontrolled throughout the body. Lung cancer is hard to detect in its early stages making it a silent killer. It takes years for lung cancer to grow and there are no symptoms. Often the cancer is advanced when an individual finally notices symptoms.
The Centers for Disease Control and Prevention estimated that in 2010 more than 222,000 new cases would be diagnosed and about 157,000 Americans would die from lung cancer. In 2007, the most recent U.S. data available, 203,536 people were diagnosed with lung cancer and 158,683 people died from the disease.
Ed Swierczek, senior claimant representative at Allsup, said the SSA has a specific medical listing for cancer of the lung and a five-step sequential evaluation process when evaluating Social Security Disability Insurance claims.
This means there are several steps to the review process. "If the claimant does not meet or equal a medical listing at step three of sequential evaluation, the SSA will determine if the claimant has the ability to do past work based on the individual's residual functional capacity," Swierczek explained. "If the SSA determines the claimant is unable to perform past work, then the claimant's residual functional capacity is used to determine if the person is able to perform other work based on age, education and past relevant work."
The two major types of lung cancer are small cell lung cancer and non-small cell lung cancer. The slow-growing non-small cell lung cancer makes up 80 percent of lung cancer cases, according to the ALA. Swierczek said the SSA requires non-small cell lung cancer to be inoperable, unresectable (unable to remove completely with surgery), recurrent, metastatic disease, to or beyond the hilar lymph nodes. The SSA has a specific medical listing for the second type, small cell lung cancer. "When any of the aforementioned listings are met, then the claimant is deemed to be disabled," Swierczek said.
The treatment of lung cancer may require surgery and chemotherapy as well as radiation. As a result, SSA also looks at the effects of treatment when evaluating a disability claim. "The treatment itself may be of disabling severity to qualify for Social Security Disability Insurance benefits," Swierczek said.
For example, lung cancer may require the removal of a lung or lobes of a lung. "This would produce decreased ability to function," Swierczek pointed out. "Even when an individual may not meet or equal a medical listing, one may have such reduced functional capacity that they are found to be disabled."
Contact the Allsup Disability Evaluation Center at (800) 678-3276 for a free SSDI evaluation or for answers to SSDI eligibility questions. Learn more about Social Security disability benefits at Allsup.com.
ABOUT ALLSUP
Allsup is a nationwide provider of Social Security disability, Medicare and Medicare Secondary Payer compliance services for individuals, employers and insurance carriers. Founded in 1984, Allsup employs nearly 800 professionals who deliver specialized services supporting people with disabilities and seniors so they may lead lives that are as financially secure and as healthy as possible. The company is based in Belleville, Ill., near St. Louis. For more information, visit http://www.Allsup.com.
# # #