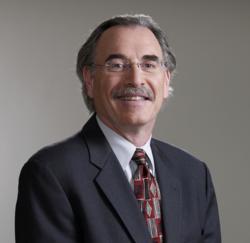 Baltimore, MD (PRWEB) September 15, 2011
Maryland attorney, author, and lecturer Dov Apfel is this year's recipient of the Dan Cullan Memorial Award, a national lifetime achievement award conferred by the Executive Board of the Birth Trauma Litigation Group of the American Association for Justice.
Apfel was honored for his passionate and unwavering commitment to excellence in advocacy, for his devotion and service to the children who have cerebral palsy and families he represents, and for his service to the organization.
For more than 20 years, Apfel has helped educate lawyers throughout the United States about how to prove when negligent care caused brain damage in a newborn, as well as advised medical professionals about how to improve and comply with standards of obstetric care.
Among other achievements, Apfel has written two seminal law review articles discussing litigation criteria adopted by physician groups in an attempt to limit their liability for brain injuries resulting from negligent care during labor.
Apfel is a partner in Janet, Jenner, & Suggs, LLC, based in Baltimore, Maryland, and is frequently sought out by lawyers throughout the United States to assist them with the evaluation of standard of care and causation issues that arise in cerebral palsy and birth trauma litigation.
Apfel is a founding Board member and former chairperson of the Medical Negligence Section of the Maryland Trial Lawyers Association and a former co-chair of the AAJ's Birth Trauma Litigation Group. He is a frequent lecturer at national medical-legal conferences and publishes extensively on legal and medical issues arising in birth trauma litigation. His most recent article,"When Every Minute Counts," appeared in the May 2011 issue of TRIAL magazine.
Dan Cullan, M.D., J.D., in whose memory the award was established, was a nationally renowned physician and trial lawyer in the area of medical negligence. Apfel received the award in July, 2011.
Janet, Jenner & Suggs is a national firm specializing in birth injury related cerebral palsy litigation, medical malpractice, dangerous medications and defective medical devices, mass torts, product liability, business disputes and environmental hazards. The firm has offices in Maryland, New York, North Carolina and South Carolina.
###