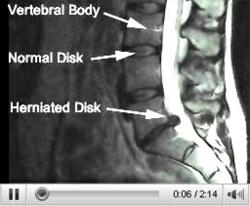 We are glad to be able to offer a wide variety of treatments to our car accident patients' injuries, says Dr. Jennifer Miller
Rockville, Maryland (PRWEB) September 15, 2011
Rockville Medical & Disc Center, a pain management office, has developed a new protocol for handling whiplash and other injuries sustained in car accidents. This is a new protocol only a few offices in the state of Maryland practice. Rockville Medical & Disc Center, with offices in Rockville and Gaithersburg of Montgomery County is combining the rehab of physical therapy, massage and chiropractic with medical care including injection therapy. With different types of practitioners including: medical doctors, nurse practitioners, chiropractors with physical therapy privileges and massage therapists, the highest levels of quality care can given in the practice.
"We sought to help the greatest amount of patients who get injured in accidents and wanted to be able to accept a higher percentage of patients, says Dolly Panchal, office manager of Rockville Medical & Disc Center. "This award also reinforces that our commitment to quality is ongoing."
About Rockville Medical & Disc Center
Established in 2010, Rockville Medical & Disc Center is a pain management office specializing in chronic pain and disc injuries. The company utilizes cold laser therapy, infrared heat therapy, pain relief injections, physical rehab, non-surgical spinal decompression, allergy testing, massage, reiki, physical therapy and chiropractic to improve their patients. The doctors and staff's mission is to relieve pain with any natural method possible before a more invasive procedure is done such as medication and/or surgery.
###