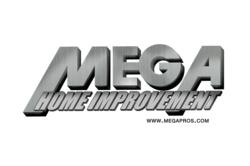 MEGA Home Improvement is the Safest Choice and the Cleanest Company!
Arlington Heights, IL (PRWEB) September 15, 2011
The open house is being hosted by the newest MEGApros' Partnership of MEGA, Shapes Supply and Wellborn Cabinets.
In May 2011 three of the top "Award Winning Customer Care" companies formed an alliance dedicated solely to the "Ultimate Customer Experience." UCE drives everything in these companies…every decision, process, piece of paper, even their greetings must all add value and "feel good" to the customer's experience.
Since May the results have been overwhelmingly positive, with all three companies sharing in the accolades and customer success stories! Joe Hogel CEO of MEGA "when you get the chance to work with individuals of shared vision, values, & behavior its always a win-win…now we have joined with businesses who share in the same priorities and it is amazing how quickly we improve together…this is a fantastic trio, customers are loving it, and that's worth celebrating…so come join us, and enjoy your time!"
The event will be held at the Shapes Supply Design Showroom located at 320 W. Northwest Hwy. in Arlington Heights Ill.
11 am to 3:30 pm for Family Fun & Hot Dogs
4 pm to 8 pm for "Date Night" & Wine Tasting
Call MEGA Home Improvement with any questions. 847-658-8989
###