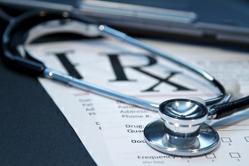 Ideally, travelers should come home with a tan instead of a lawsuit, but the hope is, if enough resorts see the consequences of their actions, and pay the price for them, they'll take action to do the right thing -- and keep their guests safe."
Miami, FL (PRWEB) September 15, 2011
It's every traveler's nightmare: the dream vacation gone horribly -- even tragically -- wrong. Unfortunately, it happens all too often, and all too needlessly. Resorts are frequently host not just to guests but danger: negligent security, unsafe pool conditions, and other hazardous conditions on-site. Indeed, so many injuries are being seen in Florida that resort litigation lawsuits -- where injured vacationers and their families seek recovery and answers -- have become a growing area of law, says Miami attorney Manuel Alex Reboso of the law firm Rossman Baumberger Reboso Spier & Connolly, P.A. Also growing, says the veteran trial lawyer, is the need for accountability and change.
"Hotel negligence is so prevalent in a vacation destination like Florida, with so many people harmed, that an increasing amount of our practice focuses on so-called resort litigation," says Reboso, a veteran Miami injury lawyer. "And the types of negligence are expanding, too. In our firm's own practice we've recently seen cases involving hotel physicians -- doctors with whom the hotels have arrangements, that are called in to care for hotel guests."
The problem, says Reboso, is that the hotels typically do not check the credentials of the doctors and house call services they provide to guests. "You don't know if you're getting the best doctor in Florida or the worst," says the injury lawyer. "And neither does the hotel. It's a recipe for disaster. The clients we're representing in these kind of resort litigation lawsuits have been harmed by negligent medical care."
Nor do the hotels give guests the real picture on prices, adds Reboso: "In one case we are handling, the hotel said the service would cost $600, while the credit card charge -- which comes well after you've left the hotel -- was $6,300. We have found plenty of other cases in Florida when a $500 charge suddenly turns into a $4,000 or $5,000 bill. Obviously, the hotel industry and the medical profession need to educate themselves about what is going on and do something about it."
That same advice -- education and action -- applies to travelers, too, says the Miami trial lawyer. "What many people don't realize is that a hotel has a legal responsibility to its guests," he says. "If a hotel recommends a doctor and that doctor commits malpractice, the hotel is liable. If the pool isn't safe or the locks on the guest room door don't work and someone gets hurt, the hotel is liable. Too often, the hotel says it's not their fault and guests believe them. But it may well be the hotel's fault, and a question for judge or jury."
Over the years, Reboso and other lawyers at Rossman Baumberger Reboso Spier & Connolly have represented travelers from all over the world who were harmed due to hotel negligence in Florida. "Location adds another element of complexity to these cases," says Reboso. "Victims go back to their home state only to find that their local law firms aren't really equipped to help them. The harm happened in Florida, the resorts and the defendants are all in Florida, and so their best chance for recovery is to work with a Florida law firm with deep experience in resort litigation."
As tourism grows, so too, says Reboso, will resort litigation. But the Miami trial lawyer is optimistic about the long term: "Ideally, travelers should come home with a tan instead of a lawsuit, but the hope is, if enough resorts see the consequences of their actions, and pay the price for them, they'll take action to do the right thing -- and keep their guests safe."
About Rossman Baumberger Reboso Spier & Connolly, P.A
Since 1974, the personal injury lawyers of Rossman Baumberger Reboso Spier & Connolly, P.A. have been advocates for those injured due to the negligence or wrongdoing of others. The firm has assisted individuals -- and helped them obtain recovery and answers -- in wrongful death, resort litigation, product liability, aviation, railroad, automobile, and other negligence cases. Along the way, it has developed a track record for results. The firm's experience is highlighted by the leadership positions senior partners have been named to at organizations including the American Board of Trial Advocates, the Dade County Trial Lawyers Association, the Florida Justice Association, the National Academy of Railway Labor Attorneys, and the Association of Trial Lawyers of America.
CONTACT
Manuel Alex Reboso
Rossman Baumberger Reboso Spier & Connolly, P.A.
(800) 775-6511
###