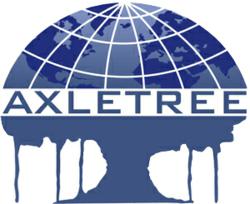 North Brunswick, New Jersey (PRWEB) September 14, 2011
Axletree Solutions, a global leader in providing fully managed end-to-end SWIFTNet connectivity solutions announced today that its Service Bureau is the first in the United States to be fully compliant with SWIFT's new interface release – Alliance 7.0. The new release is major and mandatory and can potentially impact messaging (SWIFTNet) and connectivity (Alliance) environments as well as operations of SWIFT users.
With the deployment of Alliance 7 in all its datacenters, Axletree is in a unique position to provide its expertise in implementing the new release for customers with an in-house SWIFT infrastructure and a cost effective alternative to those interested in outsourcing their SWIFT operations. Axletree's technical team of SWIFT certified engineers are specialized in and dedicated to SWIFT Connectivity Solutions. It is one of the largest teams in the country that is trained and certified in implementing Alliance 7.
Fred Slavin, Manager, Channel Management, Americas at SWIFT commented, "We are pleased to continue our partnership with Axletree Solutions in implementing Alliance 7.0. The work Axletree does to support SWIFTNet solutions continues to expand these solutions and provides added value to our customers. We expect our partnership to promote additional adoption of SWIFT connectivity in the future."
The SWIFT mandated deadline for the migration is March 2012 and it is important that SWIFT users start planning with a specialized partner like Axletree Solutions. Axletree Solutions is the first SWIFT Best Practice Certified Service Bureau in the United States recognized for its expertise in SWIFT Connectivity solutions, top of the line infrastructure and customer service.
"At Axletree we take great pride in what we do and how we deliver our services" said Mohan Murali, President Axletree Solutions. "We have always been at the forefront of adopting business processes that add value for our customers." "As the first service bureau that is Alliance 7 compliant in the United States we have demonstrated that our customers' come first and are insulated from major changes in the SWIFT environment that can impact their operations significantly."
About Axletree Solutions
Axletree Solutions is one of the most trusted and specialized provider of SWIFT connectivity solutions to Fortune 500 corporations and banks worldwide. Turnkey SWIFT connectivity is Axletree's core solution that enables clients to streamline bank communication, lower costs and improve efficiency through automation and real time information. Axletree also provides value added solutions that enhance STP such as Cash and Balance Reporting, Format Translation, Regulatory Compliance, Exceptions & Investigations and Integrated core banking solutions. Axletree serves a wide range of customers globally with headquarters in New Jersey and data and operational centers in Pennsylvania, New Jersey, Uruguay and The Bahamas.
###