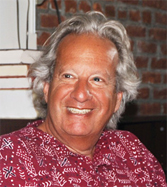 Petaluma, CA (PRWEB) September 14, 2011
Human flourishing is within reach with an emerging model of health care that emphasizes inner development, meditation and expansion of consciousness, according to scientists and teachers of integral healing. To bring tools of integral health to people who want to reduce stress, distress, and suffering, the Institute of Noetic Sciences (IONS) is offering an 8-week live online course with Elliot Dacher, MD, a pioneer in the medicine of the future.
Optimal Health and Human Flourishing is part of IONS' unique transformative learning series based on scientific findings and designed to enrich the development of consciousness-based practices in healthcare, education and a more sustainable world.
Optimal Health and Human Flourishing will provide participants with a base of knowledge and time-tested practices that promote integral health. During the sessions, which take place at 5 p.m. PDT for eight consecutive Wednesdays beginning September 28 and ending November 16, Dr. Dacher will draw upon traditional approaches to inner practice, sophisticated study materials, and ongoing mentoring.
Fees for the course are $235 and $130 for seniors and income sensitive registrants. For members of IONS' supporting community, the discount for this series is $180 and $75 for supporting seniors and income sensitive. Visit IONS' website for details and registration.
The course will offer detailed instruction in the practices of meditation and mind training; cultivating a mind and lifestyle that supports optimal well-being; understanding the fundamental causes of stress, distress, and suffering, and applying precise remedies which can progressively bring an end to suffering; alleviating afflictive and disturbing emotions; accomplishing the shift from self-centerness to other-centerness – the noble heart; work as a form of practice; transforming adversity into opportunity; and the principles and practices of integral health and human flourishing
IONS has sponsored many studies on consciousness and healing, including research on the effects of mindfulness practices in pregnant women, homeless adults, and pregnant teenagers. In an article published for the San Francisco Medical Society, IONS Research Director Cassandra Vieten writes, "The beneficial effects of mindfulness-based interventions on psychiatric symptoms are promising, and also understandable given their cognitive emphasis."
About Dr. Elliot Dacher
Dr. Elliott S. Dacher, practiced full time internal medicine from 1975 to 1996. In 1996 he left his medical practice to begin an in-depth study of the principles and practices of consciousness and health – an ongoing study of the subtlest mind/body medicine which he pursued for many years among the wisdom traditions of Asia. He is the author of "Integral Health: The Path to Human Flourishing" (Basic Books, 2006,) "Whole Healing" (Dutton/Plume, 1996,) "Intentional Healing" (Marlowe, 1996,) and "Aware, Awake, and Alive: A Contemporary Guide to the Ancient Practice of Integral Health and Human Flourishing" (Paragon House, 2011.)
About the Institute of Noetic Sciences
The Institute of Noetic Sciences is an international non-profit organization advancing consciousness research to benefit education, health care, personal growth, and social good. Its three program areas offer potential for positive change in the world: consciousness and healing, worldview transformation, and the science of interconnectedness. IONS also operates EarthRise at IONS, a 120-bed conference center on a 194-acre campus in Petaluma, CA.
# # #