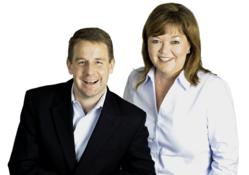 Buying a home should be an enjoyable and understandable process, not a second full-time job.
San Francisco, CA (PRWEB) September 15, 2011
The First Time Home Buyer guide from jacksonfuller.com takes the fear and confusion out of the home purchase process for San Francisco real estate shoppers. Available for immediate download with no risk or obligation, the first time buyer guide illuminates the often overwhelming process of becoming a homeowner in one of America's most competitive and expensive real estate markets.
From explaining how to assemble the best players on a buyer's real estate team to taking the mystery out of the escrow, signing, and closing process, the first time home buyer guide is a comprehensive resource aimed at reducing the confusion a first time buyer may feel when shopping for a home in San Francisco. "While interest rates are at near record lows, we've noticed that while the conditions for buying a home are optimal in many ways, there remains a great deal of fear and uncertainty about buying a home in today's marketplace. Our goal is to share our market experience and insider knowledge to help make a first time home buyer more comfortable with the purchase process," said Britton Jackson, CRS.
While more than 25% of escrows fail to close - and the number is even higher for short sales or foreclosures - the San Francisco first time home buyer guide helps educate consumers so that they understand potential pitfalls and are more prepared to turn their dream of a home into a reality. With twenty years of market experience, the JacksonFuller team has collected plenty of wisdom over the years and their guide offers a variety of tips, from describing small things a buyer can offer to a seller to make a purchase offer more attractive, to helping a home buyer understand the home inspection process and how to prudently go about understanding the condition of a home.
"The San Francisco real estate market is one of the most competitive in the nation, and interest in San Francisco real estate has remained strong," stated Matt Fuller, GRI. "Our goal is to help make home ownership a reality for the first time home buyer who has been waiting on the sidelines."
Matt Fuller, GRI and Britton Jackson, CRS are an experienced San Francisco real estate team that transform their clients' goals into reality with their combination of market experience, win-win negotiation skills, high-tech savvy and a personal touch. They are proud to be affiliated with Zephyr Real Estate, San Francisco's largest independent real estate brokerage. CA DRE license information: Matt Fuller, GRI #01342261 and Britton Jackson, CRS #01308661.
###