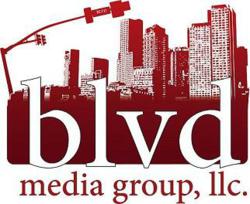 The rewardTool® will play a big part in the growth and utilization of our virtual goods.
Las Vegas, NV (PRWEB) September 15, 2011
Las Vegas, Nevada Blvd Media Group announced a deal with Rock Hippo Productions to launch the rewardTool®, a virtual currency monetization solution, in the innovative multi-player online game MicroVolts.
The rewardTool® offer platform maximizes revenue and improves user experience by rewarding players with virtual credits, called Rock Tokens, in exchange for completing high quality advertiser offers. Players use these credits to enhance their in-game experience by purchasing virtual goods such as weapons and accessories.
"MicroVolts is an incredible step forward in online gaming. This partnership creates excitement among the players because it levels the competitive playing field by giving 'non-paying' players the opportunity to compete." said Carter Matzinger, President of Blvd Media Group. "The rewardTool® enables MicroVolts to generate high levels of revenue without compromising the integrity of the game."
The rewardTool® shifts the cost of virtual currency from members to the advertisers. Offer platforms have become a popular way to monetize members that do not choose to purchase credits. The result is an increase in the consumption of virtual goods and the demand for premium content, subsequently; more members have access to these features.
"Our players are very excited about the rewardTool® and this new way of earning Rock Tokens," said Howard He, President and CEO of Rock Hippo Productions. "In-game customization is the driving force behind MicroVolts. The rewardTool® will play a big part in the growth and utilization of our virtual goods."
The rewardTool® is part of the suite of FreePlay® monetization Software as a Service ("SaaS") apps developed by Blvd Media Group. This incentive-based advertising model enables websites to eliminate membership fees while maintaining high levels of revenue and player participation. By converting non-paying players into revenue producing members, Blvd Media creates a relevant monetization strategy for any free-to-play gaming website.
About Blvd Media Group
Blvd Media Group is an online advertising network that develops enterprise technologies to promote incentive-based advertisements across niche verticals. The company develops relationships with direct advertisers and advertising aggregators to create a network of offers available to publisher websites.
Blvd Media Group has developed a suite of FreePlay® Software as a Service ("SaaS") apps which, make it possible to monetize premium content and virtual currency in ways that are customizable, scalable, and automated across any virtual economy or premium content website. http://www.blvd-media.com
About Rock Hippo Productions Ltd.
Rock Hippo Productions Ltd. is a digital media provider and publisher of online, community based video games for distribution to the mass market on a global scale. Founded in 2009, Rock Hippo provides premier free-to-play interactive entertainment. It offers a community and social networking experience to gamers all over the world. This results in a gaming experience that is second to none. For more information about Rock Hippo and its current product offerings, please visit http://www.rockhippo.com .
About MicroVolts
MicroVolts is a free2play online multiplayer third-person toy shooter. Players and reviewers alike are raving about the unique gaming experience of MicroVolts, with its dynamic cartoon style graphics and intense fast-paced gameplay. Players can create their own custom character, swap between 7 weapon types on the fly and battle it out in over 11 exciting locations. Strong player involvement has created a vibrant community with something for both casual and competitive gamers. For more information about MicroVolts, please visit http://www.MicroVolts.com.
###