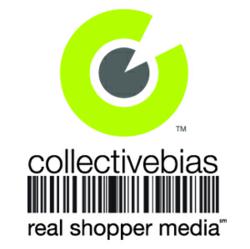 We have expectations for accelerated growth as businesses continue to focus on consumers' path to purchase.
Bentonville, Ark. (PRWEB) September 15, 2011
In a down economy, Collective Bias™, a leading shopper media company, has added 25 new jobs in two years, with seven brand new hires in the past quarter, and has expanded its operations to include a division in New York called cb.Socially.
"Our growth is a sign of brands and retailers starting to rethink where they spend their marketing dollars," said John Andrews, CEO of Collective Bias. "We have expectations for accelerated growth as businesses continue to focus on consumers' path to purchase."
As recently reported by the Wall Street Journal, the advertising and marketing industry as a whole has slowed its spending due to tough economic times. Despite this slowdown, shopper marketing is a booming sub-specialty within the industry. According to a recent Ad Age article, "Shopper marketing has exploded, with CPGs spending $38 billion in 2010, and more than half plan to boost spending 15% by 2013."
A recent survey conducted by the Point of Purchase Advertising International (POPAI) underscores the importance of shopper marketing to brands and retailers. "More than 70% [of respondents, including manufacturers, retailers, sales-promotion and point-of-sale agencies] believe marketing to shoppers boosts brand equity...meanwhile 80% think marketing to shoppers enhances the shopper's experience and contributes to topline growth and assists in retailer and manufacturer collaboration."
Collective Bias' position as one of the few companies specifically producing media for and by shoppers, places it at the nexus of shopper marketing's explosive growth. In two years, the Collective Bias team has grown from three full-time employees to a staff that is composed of a production, accounts, creative, financial and community management team.
To help manage this growth, Collective Bias has hired Kate Berg as strategic planning consultant. She will assist the company with brand positioning, organizational development and fundraising. Berg comes to Collective Bias with over 20 years of experience in corporate communications and business development, and broad experience in mobile, social networking and digital marketing.
"We're incredibly proud of where we are today," said Amy Callahan, Collective Bias co-founder and chief of staff. "The next year holds tremendous potential to continue this growth while providing brands and retailers creative shopper media solutions to drive sales."
Collective Bias' most recent hires include:

Kate Berg - Strategic Planning Consultant
Tyler Bradley - Finance Intern
Jason Flack - Graphic Designer
Kathleen Henage - Project Manager
Sandy Jenney - Social Marketing Manager, cb.Socially
Liz Longcrier - Production Intern
Chris Whittle - Developer
About Collective Bias
Collective Bias, LLC, facilitates the creation of real shopper media by connecting groups of social media influencers to the brands and retailers they use in their daily lives. Our Social Fabric® community drives conversations on a wide variety of social media platforms in order to build consumer engagement and brand loyalty that ultimately lead to sales conversion. For more information, visit http://www.collectivebias.com.
###