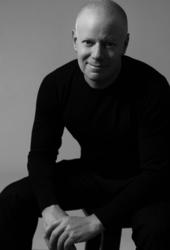 Tank is having a remarkable year, thanks to partnerships with some incredible brands. We are excited to now offer an expanded team, including Scott Fedje's strong creative expertise, to our West Coast friends.
- Scott Watts, Tank partner
Cambridge, MA (PRWEB) September 29, 2011
Multidisciplinary firm Tank Design announced the opening of its newest office on Geary Street in the heart of San Francisco's Union Square. Led by Tank creative director Scott Fedje, Tank SF will support a growing West Coast client base, including Symantec, TiVo, and solar energy start-up Sungevity, which join such global brands as FedEx, ServiceMaster, and Citizens Financial Group on Tank's active client roster.
The addition of creative director Scott Fedje is the latest chapter in Fedje's long relationship with Tank. A former creative director with Apple, Nau, Nike, and Cole Haan, Fedje often selected Tank for a wide range of projects. During his most recent role at Apple, he began exploring opportunities to branch out on his own. The opportunity to partner once again with his friends at Tank, building a West Coast presence, proved a strong draw. Noted Fedje, "Joining Tank during this time of growth is very exciting. Bringing my background in retail branding to Tank SF adds a wonderful perspective to the overall Tank offering."
The introduction of the San Francisco office follows on the heels of strong digital and technical growth within Tank's Cambridge, MA headquarters during 2011. In addition to the successful launch of the redesigned fedex.com, the firm has added creative assignments from Citizens Financial Group and the ServiceMaster family of brands, including American Home Shield, Merry Maids, and ServiceMaster Clean. To augment the team and extend its digital offerings, Tank has added two senior members over the past six months. Dan Pearce, formally of Hill Holliday and Modernista!, joined Tank as Director of Technology and Pete Shea, former director of e-Commerce at Rockport, as Director of Digital Strategy.
Tank SF aims to draw on the incredible pool of design talent in the San Francisco area as it builds its team, looking to hire several designers over the next few months. The office currently has project management staff on-site to assist with current and future opportunities. "Tank is having a remarkable year, thanks to new and ongoing partnerships with some incredible brands. We are excited to now offer an expanded team, including Scott Fedje's strong creative expertise, to our West Coast friends. We will continue to add to our talented staff to ensure we are delivering on our clients' strategic and visual needs," said Scott Watts, a partner of Tank and its director of new business.
About Tank Design
Tank is a multidisciplinary design firm producing innovative and effective visual and digital solutions for a broad range of clients. Founded in 1994, Tank has provided award-winning work for some of the world's most recognizable brands in the US and abroad; its work ranges from complete brand development to fresh thinking on design challenges within an established brand. All clients enjoy Tank's ability to explore, discover and deliver original, effective design and technology solutions. Tank is based in Cambridge, MA, New York, NY and San Francisco, CA.
###