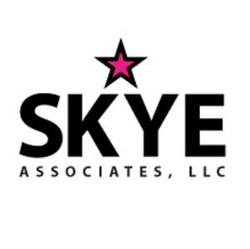 I felt strongly that I could provide an immediate and successful impact.
Bethesda, MD. (PRWEB) September 15, 2011
Skye Associates, LLC, a fashion e-commerce solutions company, has named fashion photographer Hannah Ross as their Director of Production and Studio. Ross will supervise the launch of Skye's new production studio and will manage all model casting, photography and video. Owner Adam Hanin wanted to enhance the in-house production of his burgeoning company.
"Hannah is artistic, fashionable and has a fresh eye. She will be able to pinpoint the creative needs of our Skye properties as well as our ever growing brand management business," Hanin says. "Our business has reached a point where it is now about optimizing the traffic that we have built. Hannah will be able to immediately raise the quality of our visual presentation, an obvious and important feature of e-commerce. I have been searching for this level of talent to deliver what our customers are looking for. Hannah is the one," Hanin concluded.
Ross is quite well-versed when it comes to fashion, celebrity and photography. With degrees from New York University and the University of Arts London, Ross is also the recipient of multiple awards and her works have been exhibited at galleries and museums around the world. Her photographs have also graced the pages of The New Yorker, Harper's Bazaar and Rolling Stone. High-profile subjects include Perez Hilton, LMFAO and Lauren Conrad.
"Skye is an extremely successful and fast growing, and I was drawn to the opportunity," Ross states. "Once I understood their business model and saw the chance to utilize my talents, I felt strongly that I could provide an immediate and successful impact."
Ross and Hanin both believe that the production studio will not only streamline their current efforts, but will be a huge draw for new clients to sign on board. Currently, Skye Associates has 23 websites running on its platform, four of which are owned by the company.
Skye Associates was recently listed as one of the fastest growing companies in the United States on the 2011 Inc. 5000 list and will also be issuing a release next week about their third acquisition in the past 11 months.
About Skye Associates (http://www.skyeassociatesllc.com):
Founded in 2006, Skye Associates is a leader in the e-commerce solutions industry and has an expanding acquisitions department. Business models focus on driving traffic and improving conversion by offering customized web design, proprietary e-commerce technology, marketing strategy, public relations, social media, product photography, warehousing, fulfillment and customer care. Its current roster includes PinkMascara.com, Marrakechclothing.com, Babakul.com, 525America.com, ButterSuperSoft.com, DesignsByStephene.com, DLCollection.com, EarnestSewn.com, ElaineTurner.com, FantasyJewelryBox.com, HenryAndBelle.com, InhabitNY.com, NationalJeanCompany.com, RavenDenim.com, ShopFidelityDenim.com, ShopModernVintage.com, ShopTheShoeBox.com, ShopVintageHavana.com, SiwyDenim.com, SmittenNYC.com, StyleTryst.com, VeronicaMClothing.com, Yoga-Clothing.com.
CONTACT:
Joyce Huang
Skye Associates LLC
(347) 453-0094
http://www.skyeassociatesllc.com
###